All About Fillup: An Interview with Joel Heath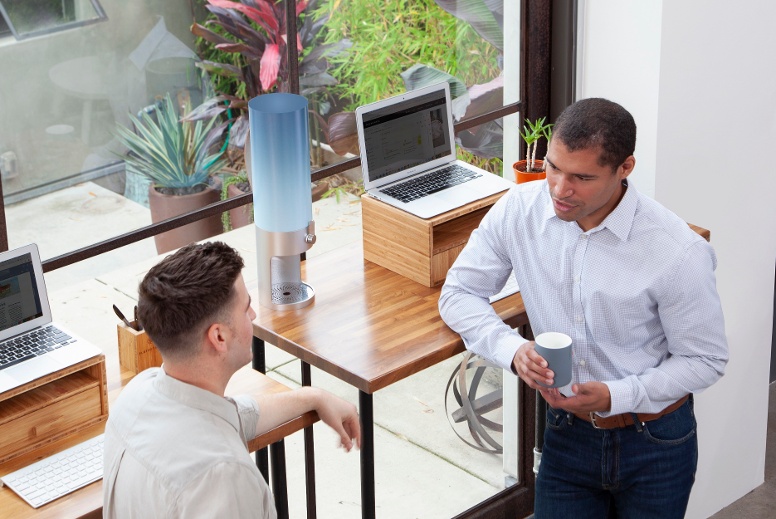 The team at FluidStance® is always working on products that will provide people with happier, healthier, and more productive days at work. Our latest product, Fillup, is now live on Indiegogo! The link between hydration and cognitive performance is undeniable; think of how your often you've had headaches, or felt sluggish and unfocused. Chances are that's due to being dehydrated. CEO of FluidStance, Joel Heath, sat down to answer a few questions about his latest product.
Where did the inspiration for Fillup™ come from?
Drinking water isn't hard, but shockingly, every day, 75% of us are dehydrated at work. Fillup is a visual reminder to stay hydrated; when access to water is seamless, hydration is spontaneous. I found that working at a desk all day, I neglected to drink enough water whereas it's always top of mind when I'm out on the trail or doing something physically demanding. So how could I change that and make it easier for hydration to become more of a daily habit? With Fillup, you simply fill the tank up once at the beginning of the day, and enjoy cold, fresh water literally at your fingertips all day long.
What problem does Fillup solve?
Fillup is sturdy, easy to clean, and meant to stay where you need water most. Water bottles are great for running around, but how often do you forget to bring water to places where you really need it. The impact hydration has on cognition is enormous. It takes very little for our bodies to feel the effects of going without water; studies show that cognitive performance is negatively impacted by as little as a 1-2% drop in the body's level of hydration. Given the amount of the time we spend at our desks, I think it's of the upmost importance that we stay optimally hydrated all day long so that we can work at our best.
What can we expect Fillup to have incorporated down the road?
Fillup has a design element built in that will allow us to add a filter, or other accessories, down the road. And there are other ideas as well to build out the Fillup product offering, which we're in the process of vetting. So more exciting things to come; stay tuned!
Fillup by FluidStance is a tool to help keep you at your personal best. Staying hydrated is no trend—amongst all of the methods for keeping our bodies and minds performing at their optimal levels, it stands to reason that keeping yourself properly hydrated is the single best investment you can make in your wellbeing.
Want to learn more about Fillup? Check out our Indiegogo page or email us at [email protected].