Minimalist Desk Organization Ideas to Improve Productivity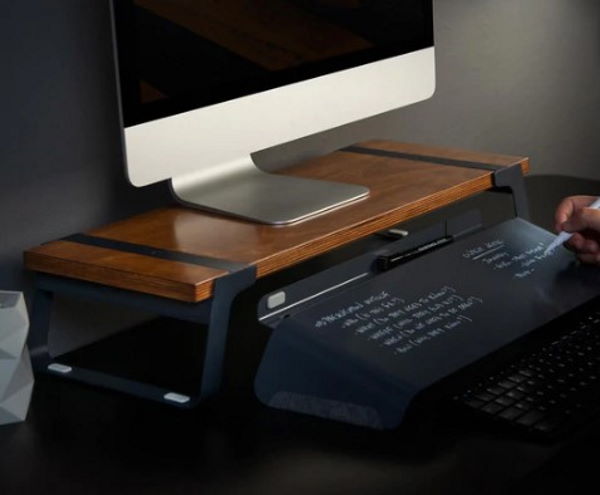 Your productivity at work is directly proportional to how well you organize your office desk. Unless you thrive in chaos, decluttering is necessary to make it easy to function. If you struggle to find essential work items, it is time to get organized with minimal desk organization ideas. 
Whether you work in an office or at home, a well-organized workspace is essential to boost productivity. Find out how you can get organized and what essential items you need to build a paperless workstation. 
Benefits of Decluttering Your Workspace
Throughout history, the workplace has been highly dependent on paper. The vast amount of paperwork employees deal with regularly at work has resulted in a great deal of clutter in the workspace. This reason, and the need to reduce the negative impact on the environment, are the most significant motivations for going paperless.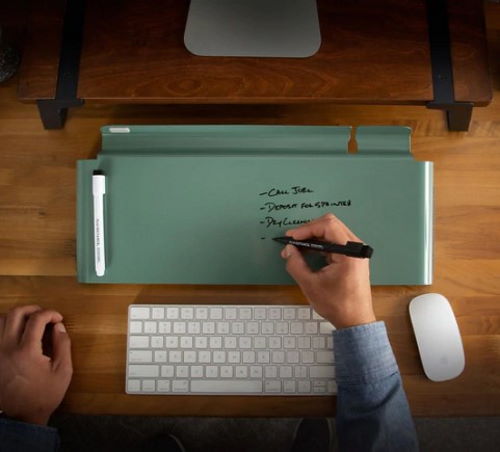 Before you learn about the minimalist desk organization ideas, here are some benefits of decluttering:
1. Cut off inefficiencies in the workplace.
The extensive use of paper and dealing with plenty of documents on your work desk can slow down your efficiency. By removing any unnecessary items on your work desk, you can focus on the task at hand and be productive. Decluttering also enables you to streamline your workflow to get more done in less time.
2. Reduce waste and save space.
Papers and other work documents take up valuable real estate in your workstation, but they also create a lot of waste. Get rid of the non-essential reports and documents to maximize the available space in your workstation.
3. Identify the necessities.
When you force yourself to adopt the minimalist mindset, it allows you to classify work and identify the essentials from those that are not. As a result, you can get rid of any items that are not contributing to your overall productivity.
4. Simplify your work routine.
Whether you work from home or in the office, building an efficient and simplified work routine directly impacts your productivity. A clutter-free desk allows you to get straight to work instead of wasting time trying to find what you need to get the work done.
5. Promotes positivity in the workplace.
The sight of clutter on your desk can easily zap your energy level. On the other hand, an organized workspace can boost positive energy when you start your workday.
Minimal Work Desk Essentials
Build a minimalist work desk by adding these essentials.
Eco-Friendly Desk Notepad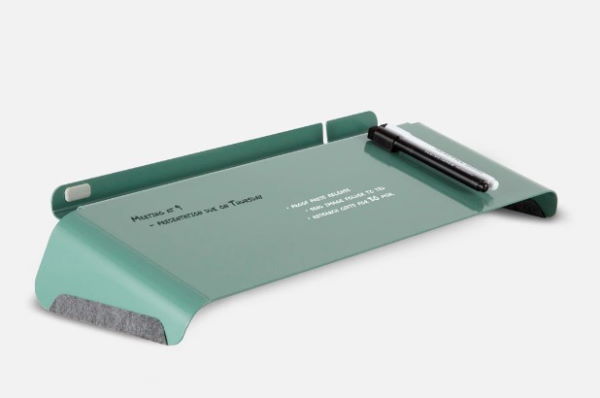 Sticky notes are one of the biggest sources of environmental waste in the office. Up to 50 billion sticky notes are made and thrown away every year! If you want a minimalist and well-organized workspace, it's time to switch to an eco-friendly desk notepad.
The Slope is a product that will eliminate disposable paper notes on your work desk; it is a must-have in a modern office. This desk notepad fits in the space between your keyboard and monitor. The dry-erase surface is perfect for taking notes that can be easily erased when done and re-used. No more throwing paper away after every use, significantly reducing the amount of waste in your office.
This modern desk notepad also replaces several office items with one, which saves you space and frees up room on your desk to be productive.
Note-Taking Apps
If you want to go paperless in your office, it's time to go digital. Note-taking is an integral part of the workplace, but it's overwhelming when dealing with piles of notepads, post-it notes, and papers on your desk and in the trash bin. Precious time is wasted as you dig through these papers searching for the one you're looking for. You could use this time to do something more productive!
Switching to digital note-taking apps is one of the best minimalist desk organization ideas you can adopt. Instead of dealing with piles of paper, all the notes and information you need are on your mobile device. Several mobile apps are available for taking notes, such as Evernote, Microsoft OneNote, and GoodNotes, to name a few.
The best part about using note-taking apps is that you can easily share notes with other members of your team. This app can save you time and make collaboration seamless.
Cloud-Sharing Files
The advent of cloud-sharing technology has transformed the way people work in this modern age. You no longer have to sift through multiple drawers in search of that one document amidst a seemingly unending array of papers and documents. Cloud-sharing tools make it easy to find the document you want in seconds.
Slack, Cisco Webex Teams, and Skype for Business are just some of the team management tools equipped with cloud-sharing technology. Dropbox is another tool that you can use at work to save, store, and share files with ease. With more data being processed in the workplace, the ability to access and share files with ease can boost productivity and efficiency.
Project Management Apps
An efficient project management system is a must in the modern workplace. Staying on top of your daily tasks used to involve using post-it notes, manual to-do lists, and lengthy paper reports.
The use of project management apps can simplify an employee's daily work routine. You can nowo manage tasks with ease using tools like Todoist and Google Tasks. Several project management tasks such as Asana and Trello can help you and your co-workers to keep track of task progress and timelines for deliverables. At the same time, you can free up the essential workspace so your desk looks organized.
Online Invoicing
Paper invoices are a no-no if you want to maintain a minimalist desk. Depending on the amount of invoices you issue on a regular basis, they could easily take up too much precious space on your desk. Therefore, online invoicing is the answer for those looking for minimalist desk organization ideas.
Your quest to have a paperless work desk is now possible when you switch to digital invoicing. You might not realize it, but paper invoices and checks are among the biggest contributor to paper waste in the office. Going paperless invoicing also offers the added advantage of traceability.
Conclusion
Clutter in the workplace can come in many forms: documents, paper waste, and unnecessary items. The most important step if you are looking for minimalist desk organization ideas would be to identify what you need and what you don't. Stick to the most essential items when organizing your workspace and you'll see a productivity boost.