What Moves You: Irina Skoeries Finds Wellness With Food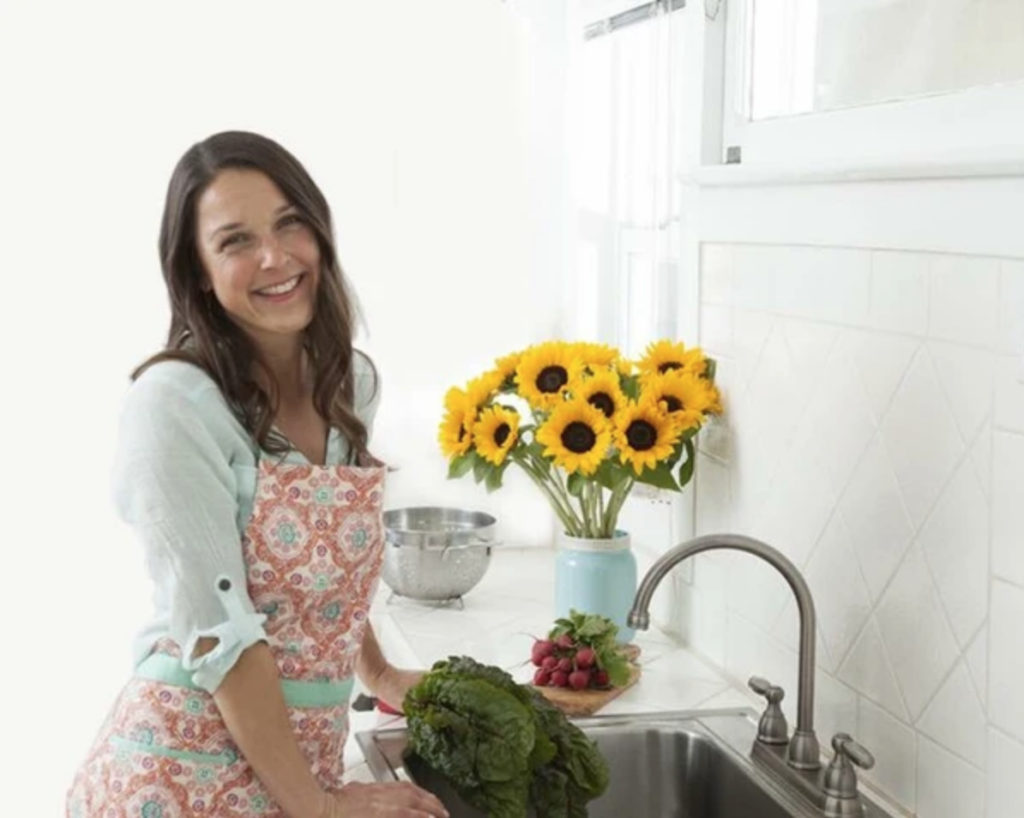 ---
In the eyes of Irina Skoeries, health and wellness are not to be taken for granted. As a chef who has personally felt the life-threatening potential of a crippling autoimmune disease, Skoeries has built a business around the remedial power of wellness with food. Her work in the kitchen has saved her own life, and her anti-inflammatory healing secrets can be experienced through her elite meal-delivery service, dubbed Catalyst Cuisine.
Familial tradition, European heritage, and higher education led Skoeries to discover her passion for food at an early age. Her lifestyle has always been defined by the pursuit of health—from practicing yoga, to exercising frequently, to eating local and organic foods. Leading such a fruitful life, Skoeries was completely taken by surprise when she learned that a serious illness would begin to cripple her body, mind, and spirit.
With such demoralizing news on her plate, Skoeries made it her mission to attack adversity head-on. Through research and experimentation, she began to discover the corner-stone importance of maintaining a diet with anti-inflammatory and low-lectin foods. With this in mind, Skoeries embarked on a thorough and successful self-treatment process through cooking. Inspired, she turned her attention to the many others suffering from similar health problems.
Skoeries's brainchild, Catalyst Cuisine, features a smorgasbord of gourmet dishes that interact with your DNA to restore harmony within the body. The Santa Barbara–based service delivers selected meals to doorsteps nationwide. Catalyst Cuisine provides these meals so that those who want to prevent diseases or treat health challenges can access an easy, affordable (Skoeries charges just $11.49 per meal), and tasty way to keep moving forward on their quest to find health and balance. To verify credibility, look no further than renowned doctor Steven Gundry's book, The Plant Paradox, in which Catalyst Cuisine is recommended as the jump-start program for anyone seeking to effectively accelerate health.
For Skoeries, life progresses under the principles of an insightful oxymoron: "Balance keeps me moving forward." In theory, this statement is relatively simple to understand. But in practice, she notes, life obstacles can have enough momentum to completely shake both our mental and physical calibrations. "I always found myself blessed with having natural balance," she says, "but that was totally ripped away when I couldn't even walk anymore. Regaining balance in my life became a symbol for regaining my health."
Irina Skoeries steps onto a FluidStance® Plane™ in the kitchen to engage in some extra motion.
In explaining her perspective on movement, Skoeries demonstrates how mind and body are equally prone to ebb and flow. "I like to look at movement not just with my body… but also in moving the way my thoughts flow to deal with different situations." A chef's work is predominantly done on foot, and navigating the kitchen is an active process. Thus, it is virtually impossible to cook without movement. But as Skoeries points out, and as her story reveals, movement in the body must be complemented by movement in the mind. Skoeries's decision to create Catalyst Cuisine was simply a forward-thinking reaction to a dire circumstance, sparked by the question, "what's my next move?"
To learn more about Catalyst Cuisine and Irina Skoeries's anti-inflammatory diet, visit https://catalystcuisine.com.