8 Walking Tours You Won't Want to Miss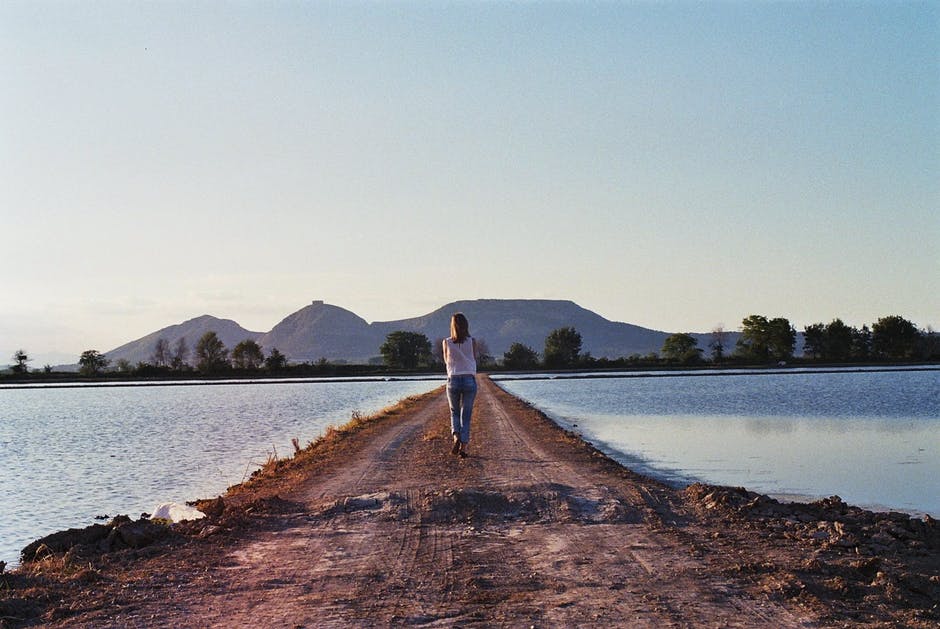 ---
Whether a casual afternoon stroll or a strenuous several-day journey is more your speed, there's a walking tour out there for you. Walking tours are a great way to add movement to your vacation; some let you spend an afternoon exploring a new area, while others constitute the vacation itself. We've taken a look at eight walking tours that will appeal to the active traveler, sorted by duration: these tours will take you on a trip back through time, to enjoy the ocean breeze, walk on art-covered streets, taste your way across town, take your dog for a walk, follow frontier footsteps, pay homage to ancient ways, or simply immerse yourself in the outdoors. From the countryside to city streets, for a couple hours to a couple weeks, set out to explore the United States (and beyond!) on a walking tour this summer.
Summer of Love: San Francisco's Haight-Ashbury
In celebration of the 50-year anniversary of counterculture's Summer of Love, stroll along this guided tour of the Haight-Ashbury. Led by a guitar-strumming guide, you'll see the neighborhood that was the epicenter of the 1960s free love movement and the home to so many of the era's iconic rock-and-roll superstars. The free tour travels through the Haight-Ashbury streets and parks, past murals from that decade and houses once occupied by the Grateful Dead and Janis Joplin.
Historic Waterfront Tour: Our Very Own Santa Barbara
Here at FluidStance, we're lucky enough to be headquartered a few blocks away from the beautiful Pacific Ocean. The free Historic Waterfront tour takes you through the sights and history of Santa Barbara in just under two hours, covering everything from the Chumash Indians who long occupied the area to the 1969 oil spill that spurred an environmental movement. The tour ends just steps away from our office in the Funk Zone, where you can wash down your newfound knowledge with Mony's Tacos and beer from Figueroa Mountain Brewery.
Banksy & Historical Harbour Walking Tour: Bristol, England
On this two and a half hour tour through three decades of Banksy art hidden throughout Bristol's historic city center, you'll get the chance to walk through the streets that spawned the famed street artist's form. In addition to graffiti and street art, this tour offers a chance to enjoy Bristol's architecture and the Bristol Museum, as well as a ferry trip to the SS Great Britain's Great Western Dockyard.
Off the Eaten Path: A Culinary Walking Tour in Venice
Foodies, this one's for you. The Venice Bites Food Tour takes you through the city to sample sweets from a local shop, taste regional wine, enjoy homemade pasta, and more. Over the course of three and a half hours, guides lead your small group along cobblestone streets and over bridges into local neighborhoods, taking you to authentic establishments overlooked by the typical tourist.
Fairmount Park: Philadelphia's Dog-Friendly Landscape
One of the largest urban parks in the United States and the largest landscaped park in the country, Fairmount Park in Philadelphia has more than 9,200 acres and 215 miles of trails to enjoy for a few hours or an entire day. Dogs on a leash are welcome throughout the park.
The Oregon Trail: Frontier History
Travel along part of the path that brought more than 300,000 American pioneers to the West Coast in the 1800s: the 2,170-mile Oregon National Historic Trail, which extends from Independence, Missouri, to Oregon City, Oregon. Hike along stretches once crossed in covered wagons. Choose from short or long hikes (one trail takes you from the base of Mount Hood along the Columbia River, past waterfalls and flower-filled meadows with mountain views), or take a self-guided side trip along one of several trails leading to historic sites around the Pioneer Woman's Grave near Government Camp.
Laugavegur Trail: Iceland's Volcanic Highlands
Considered one of the finest long-distance walks, this expert-guided trip spans five days and takes you through the remote wilderness of Iceland between the hot springs of Landmannalaugar's rhyolite mountains and the glacial valley of Thorsmork. Nights are spent with a small group in cozy mountain huts.
Pacific Crest Trail: 2,600 Miles of Options
Spanning three states—California, Oregon, and Washington—and more than 2,600 miles, the Pacific Crest Trail has walking and hiking options of any length, from a few hours to a few days and even to a few months, and offers varying degrees of difficulty. The trail crosses seven national parks and 25 national forests, stretches across deserts and mountains, and covers some of the most spectacular wilderness in the country.