A Short History of the Balance Board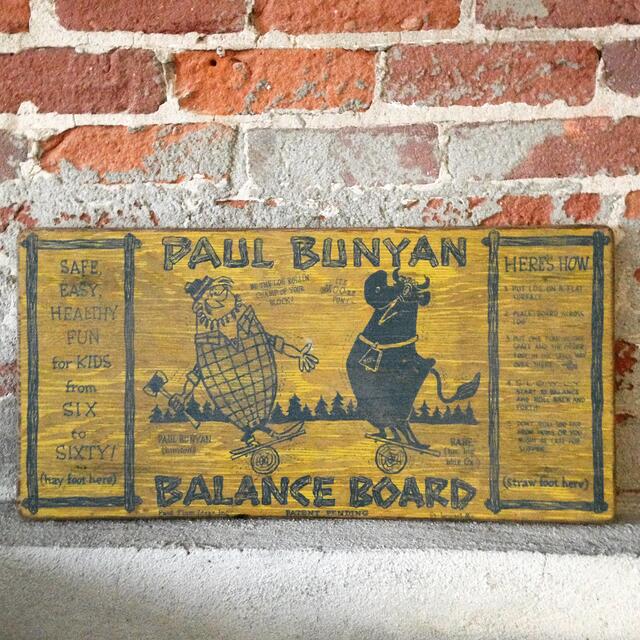 Here at FluidStance, we have a Paul Bunyan Balance Board of our own in the office.
Another modern balance board, created by the famous WWII pilot Stanley Washburn Jr., was inspired by his meeting with children on Africa's Gold Coast—the kids were balancing themselves on a plank and log. Washburn created his own version as a gift for his daughter in 1952, and the "Bongo Board" soon became a popular toy.
The balance board has come a long way from its start in the Big Top; it now has its place in classrooms, boardrooms, and living rooms around the world. Here at FluidStance, we landed on the design for our boards after several rounds of experimentation and prototyping.
"I have always believed that less is more," says FluidStance Founder & CEO Joel Heath. "This is true in how we approached the emotional, technical, and functional benefits and design of FluidStance's products. We spent a great deal of time simplifying the design while maintaining the functional performance to be a beautifully designed tool that would be worthy of a long workday. This included dozens of prototypes that were tested in a third-party facility to find the sweet spot of enough movement to matter, but not too much to distract you from your work. Within this process, we found that early balance boards were designed for a short workout and stretched your calf and Achilles. Great for a workout, but not for the long haul of a workday. In the end, we created new technology that is internationally patented to optimize movement that is similar to what you experience while you walk."
Today's Balance Boards Offer Something for Everyone
So who exactly are balance boards for? To put it simply, they're for anyone that craves movement. Athletes, students, and everyday folks have embraced the balance board as a great method for balance training, strength building, and physical and cognitive rehabilitation.
Sports fans and athletes find the balance board offers physical training that is unique and effective, especially during off-season. Adding one to your fitness routine adds a depth to your training and improves your kinesthetic intelligence like no other product.
Balance boards also resonate with kids (or those who are young at heart) who like skateboards, pogo sticks, and other movement-savvy products. They're even being introduced in classrooms worldwide to complement classroom design that's friendly to kinesthetic learners.
Office workers may be the ones to benefit most from the introduction of a balance board into their routine. Working on a board delivers movement that improves concentration and creativity, and a balance board pairs perfectly with standing desks. Companies are noting better team performance, and more productive meetings and creative planning, after introducing movement boards to the office.
In combination with today's popular stand-up desks and desks with adjustable heights, the balance board is a powerful tool for the office or the classroom. Visit our shop to see the variety of FluidStance decks designed to help you #keepmoving wherever you work or play.