10 Ways to Add Movement to Your Summer Vacation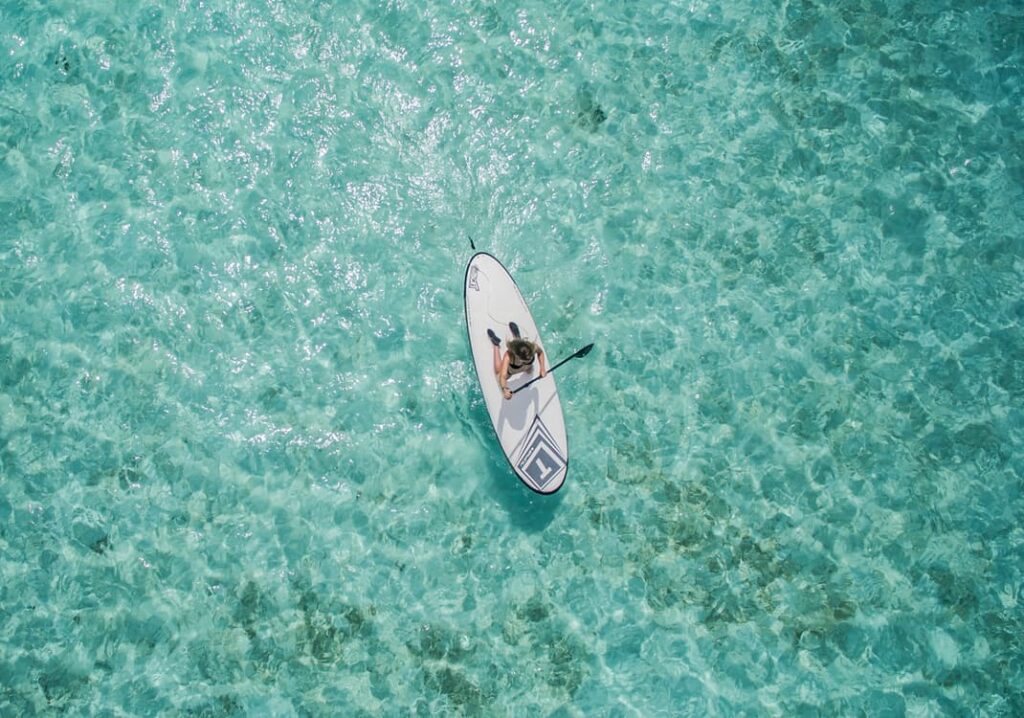 ---
Your summer vacation is a time to relax and hit the pause button, right? Maybe so, but you don't want to get home only to start back at square one with your fitness level. These ten tips will help you stay active while on vacation so you can enjoy your time away without having to worry about getting back on track once you return home.
Rent a Bike. 
It's a great way to explore the city you're staying in while working in some cardio. Check out Citi Bike, Hubway, or Divvy to get started, and remember that many hotels have bike fleets for guests to use. Some places even offer carriages that let you take the whole family out on a bike ride.
Stay in a Hotel With a Fitness Center. 
Many hotels offer a fitness room with equipment that you're probably already used to, like treadmills, weight machines, or cycles. A bonus are those that offer a spa or sauna for post-workout relaxation.
Take a Swim. 
If your hotel has a pool, use it! You can swim a few laps while the kids splash around or put those pool noodles to the creative test and use them for resistance moves. Push them under the water in the same motion as some of your favorite strength training exercises to build muscle. No pool? Head out to a nearby lake or river to get your swim on.
Rent a Kayak. 
Speaking of riparian adventures, if you are near a body of water, ride the waves in a kayak or rowboat. Rowing gives you a core workout and works out your arms, shoulder and back so you can keep sporting those vacation-ready tank tops and sleeveless shirts.
Go to a Drop-in Exercise Class. 
Gyms and fitness centers often offer drop-in exercise classes for people on the go. If you have a favorite type of class that you just can't do without, check out the local gyms and ask about a one-time pass.
Pack Small Exercise Equipment. 
Yoga mats, resistance bands, and jump ropes are easy to tuck away into luggage and don't add much weight to your bag. With just a little bit of space you can do yoga or jump rope inside your hotel room or outdoors in a park, or tackle a great resistance band total-body workout. And our team never travels without a Morph Collapsible Foam Roller to keep us movin' and groovin' wherever we go.
Take a Walk. 
No special equipment or venue needed for this one. Whether you're at the beach, in the city, or on a cruise, you can take a brisk walk while you see the sights. In addition to getting a workout in, you'll also save a little transportation cash so you'll have more to spend on souvenirs!
Hike the Trails. 
Parks, conservation areas, and campgrounds offer trails of differing levels for the whole family to enjoy. If you want a hardcore workout, try some trail running through hills and valleys. Need something a little more family-friendly? Pack a picnic lunch and choose a nature trail with lots of photo ops while you enjoy your active hike.
Take the Stairs. 
Even if you can't find time for anything else during your travels, fit in some cardio by taking a few laps up and down the stairs. To raise your heart rate, skip the elevator and tote that luggage with you. And, you'll have an extra incentive to pack light!
Use Your Apps. 
No one says you have to completely unplug while on vacation. Keep your fitness routines going by using your favorite fitness apps or stream a workout on YouTube to keep your activity levels where you want them.
Staying active on vacation doesn't have to be difficult. And once your vacation is over and you're back in the office, don't forget to maintain a wellness routine and #keepmoving on your FluidStance deck. Comment below to let us know what vacation fitness tips you swear by!