What Moves You: Chris Rogers Lives Life in Motion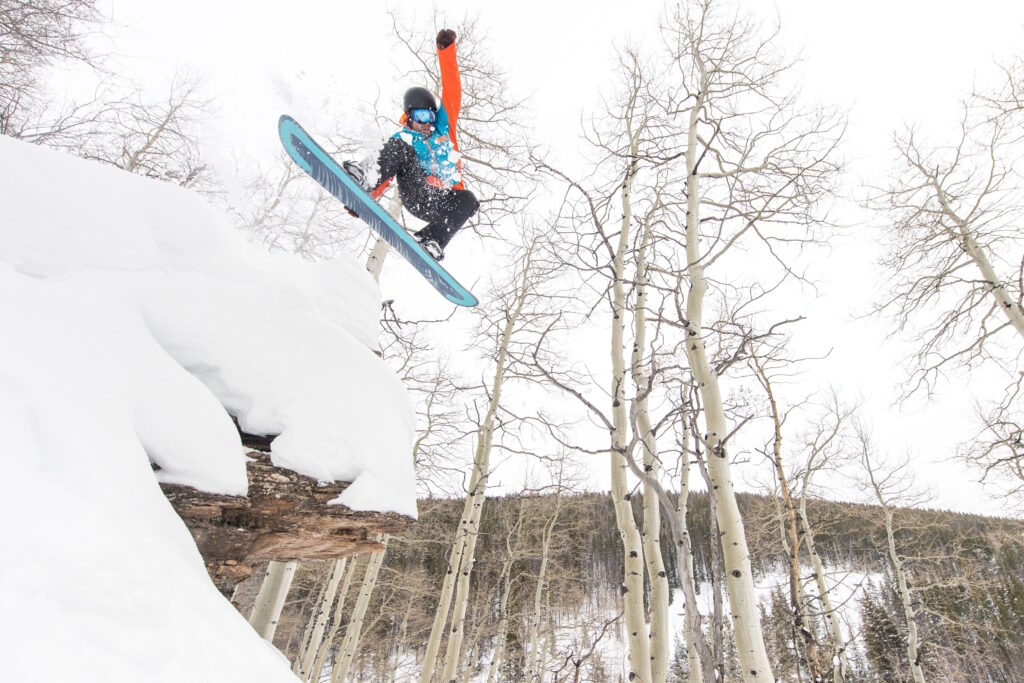 ---
Chris Rogers is a PSIA-AASI Snowboard National Team Member and Examiner in the Rocky Mountain and Alaska Divisions, and the Manager of Training at Vail Ski & Snowboard School, one of the largest ski and snowboard schools in the world. He grew up in Fairbanks, Alaska and his parents joke that he knew how to ski before he knew how to walk. He has been competing since he was 10 and training others since 2004. Chris is also on the 2016-2020 Snowboard National Team and is one of six snowboarders who represent snowboard instruction internationally for the US.
Tell us about a typical day. 
I am on the snow approximately 150 days per year. During the winter, I'm on the snow every day from 8am -12pm and then I spend the rest of the day in the office or in meetings. My office has two desks: a 'left brain' desk that is a standard sitting computer that I use for word documents and spreadsheets and a 'right brain' desk, which is a standing desk with a FluidStance where I do my creative work like video editing one of PSIA-AAS's training videos or creating marketing materials in Photoshop. I also spend approximately 50 days per year traveling across the country to teach clinics. In the off-season when I can't ski, I still stay really active by SUP-ing, surfing, hiking and mountain biking.
How do you find a balance between work and motion? 
We definitely get busy enough that it becomes hard to get out on the snow, but I have been able to truly find what we call at PSIA-AAS a 'work-life integration.' I truly believe the saying that if you love what you do, you never work a day in your life. Thanks to my FluidStance, even when I'm not leaving the office I do still get to move. I like to call it 'surfing my desk.'
What is your FluidStance story? 
Using FluidStance has made me happier. Getting off the snow and going straight to a computer to sit down for 5 hours will wreak havoc on your body. To be able to stand up in front of the computer and keep moving is game-changing. I started using a standing desk awhile back after seeing the 'Sitting is Killing You' infographic, but FluidStance stands out from any other product I have used previously. It has a great range of movement that feels natural and keeps my body occupied, which allows me to focus for longer.
Want to learn more about Chris? Check out his site and follow him on social.
Instagram/Twitter: @chrisrogersvail
Facebook: https://www.facebook.com/getAWSMco
Web: http://www.getawsm.co
How about you…what keeps you moving? Comment below or email us at [email protected].