6 Ways to Stay Active Outside of the Gym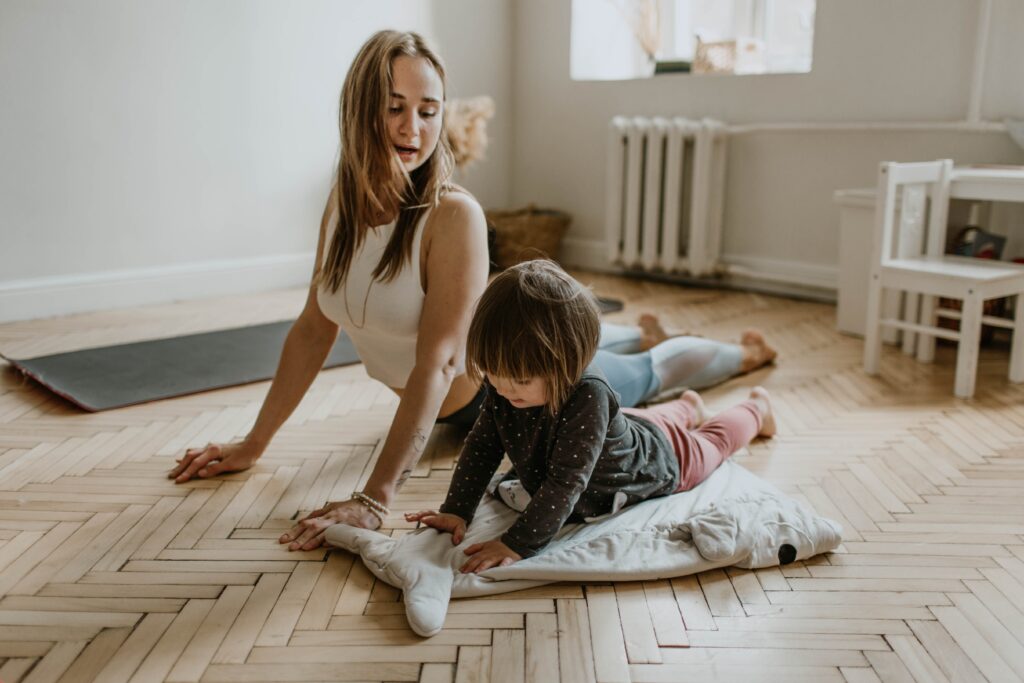 By Parisa Mirzadegan
Are you used to starting your morning with a sweat at your local gym, or dropping into your favorite yoga studio for a zen moment after work? So are we — or at least, we were! Many gyms and studios are still closed to promote healthy physical distancing, but that doesn't mean we can't keep the movement going on our own. Here are six ways to stay active outside of the gym, no matter where you are or how much equipment you have.
Explore your neighborhood.
Many of us have lived in the same place for years — but between commutes, vacations, and busy weekends, we haven't taken the time to really look at our surroundings. Take the opportunity to pull on your walking shoes, running headphones, or bike helmet, and hit the streets. You never know if you'll find a tucked away park, farmers market, or meditation spot just a few blocks away.
Set up a buddy system for accountability.
Accountability is more important than ever in times of isolation, and it can take many forms! Consider creating a Slack channel or group chat to share workout tips, organizing a step competition among friends or colleagues, or simply texting your best friend or partner on days when you're proud to have accomplished your movement goal or need an extra boost.
Let your inner child out.
Now is your chance to pick up that one activity you'd always wanted to try (or that you wish you'd never quit!). Tap into that endless summer feeling by picking up a nostalgic outdoor hobby like rollerblading, skateboarding, skipping rope, or hula hooping. Include your kids in the fun to combine exercise and family time — they may even teach you a thing or two!
Keep up the movement throughout your workday.
Walking between conference rooms, to the water cooler, or out to lunch — so much of this usual workday activity has taken a steep decline for those of us working from home. But those activities can still apply. Even if you're getting plenty of exercise outside of work hours, it's important to build movement into our days holistically. This can mean setting reminders for stretch breaks, walking during phone calls, or stepping onto your FluidStance Level® to stay in motion throughout the workday. Build them into your routine, just like you did when you worked from your official office.
Invest in a home fitness setup.
If you're seriously missing the gym environment, repurpose your garage, a corner of yard, patio or balcony, or a spare bedroom to create a home gym. Whether you opt for a simple rack of weights or a full range of equipment, setting up a dedicated workout space can be a great motivating factor and help you prioritize movement. The best part? You'll never have to wait your turn for a machine.
Take advantage of virtual classes and resources.
You don't need to break the bank to break a sweat at home. Check to see if your usual gym or yoga studio offers online classes, or follow your trainers or instructors on Instagram for quick tips. And of course, YouTube houses endless workout videos created by fitness pros, so you'll be sure to find a video that gets you moving.
There are many ways to stay active outside of the gym during these pandemic times. The key is to keep moving, set a routine, be accountable, and do whatever you can, when you can.