10 Ways to Make Your Workspace More Active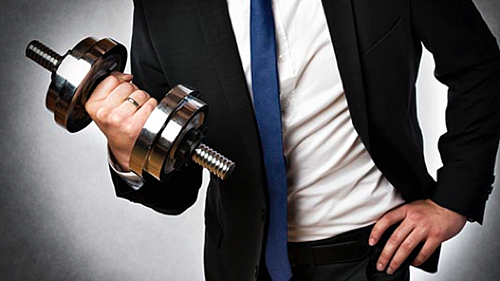 ---
Most of us have to work, and many of us work in traditional office spaces where chairs rule the land. According to the American Journal of Epidemiology, 86% of Americans sit for over 7.7 hours a day. Take that hefty number, layer on long commutes, some evening TV time and you're looking at a lot of people clocking mega duff time. This is the very core of why FluidStance came to be…we wanted to find solutions that help to set our stagnant world in motion. Throughout all of our design, testing and research phases we've come across awesome ways to make your workspace more active. Take a look and turn those days of chaining yourself to your chair into a thing of the past.
1. Time Out App – It's too easy to spend hours sitting and not even be aware of it. Your early morning coffee and email session can quickly roll into the lunch hour without you even realizing you've been in the same position for 4 hours. That's where the Time Out App from Dejal Systems comes in handy. Available for download from the App store, it gently reminds you to take breaks throughout the day. The breaks are either "Normal Breaks", which last for 10 minutes after 50 minutes of work, or a "Micro" break, which is a very brief 10 second pause every 10 minutes. These breaks remind you to stand up, move around, hop on your Level, or stretch. We like using the Time Out because you can set your own time parameters or disable them when you need to, but the constant reminders help make us more aware of how much time we've clocked sitting and how important it is to keep the blood flowing every few minutes.
2. Walking Meetings – Popularized by Steve Jobs and Mark Zuckerberg, walking meetings might just become mainstream over the next year (fingers crossed!). Walking meetings help us come up with fresh perspectives, creative ideas and we arrive back at the office feeling refreshed. Walking meetings tend to become trends in the office, so don't be surprised if once a few people start, they quickly become the norm.
3. Don't Press Send – We love technology, but we're also aware of how many emails get sent that could have been an opportunity to walk across the office and have a face to face conversation. Of course, this isn't always practical, but when you can, make an effort to walk up a few flights of stairs or across the hallway to see your colleague.
4. Use an Adjustable Desk – We're BIG, big fans of adjustable height standing desks. They're the perfect co-worker to our Level and they're great for helping people spend the majority of their days out of their chairs. Take a look at our list of 10 awesome adjustable desks.
5. Fill Your Conference Room With Levels – Many of us walk into conference rooms, take a seat and don't move for the next hour. It's not uncommon to look across the table and see yawns spread like wildfire, or catch your co-workers dozing off. If you want to make your meetings way more active, productive and creative, bring a few Levels into your conference room and require that everyone stand. You'll see people dash into the room to try to snag one!
6. Desk Yoga – If there's one thing yoga teaches, it's balance. That means there's a time for standing, a time for movement and a time for sitting. If you're glued to your seat for heavy doses of concentration, try to practice some yoga at your desk. Take a look at our desk yoga series preview, and download the full video here. Just a few series of movements can help reverse all that time you spend hunched over your screen and bring some clarity to a busy mind.
7. Dance Parties for One – This solution may not be for everyone, but it sure is fun. Load up a playlist, throw on some headphones and dance your way into the afternoon without ever leaving your standing desk.
8. Off-Sites – If you're in a management position, part of your job is to inspire your team. Holding meetings off-site, whether it's at a nearby park, or on the chairlift can yield surprising results. FluidStance founder, Joel Heath often talks about his 6″ rule when running his previous company in Vail, CO. If it snowed more than 6″, the entire office headed to the mountain to ski. He says the most productive and creative meeting he ever had happened while on a chairlift.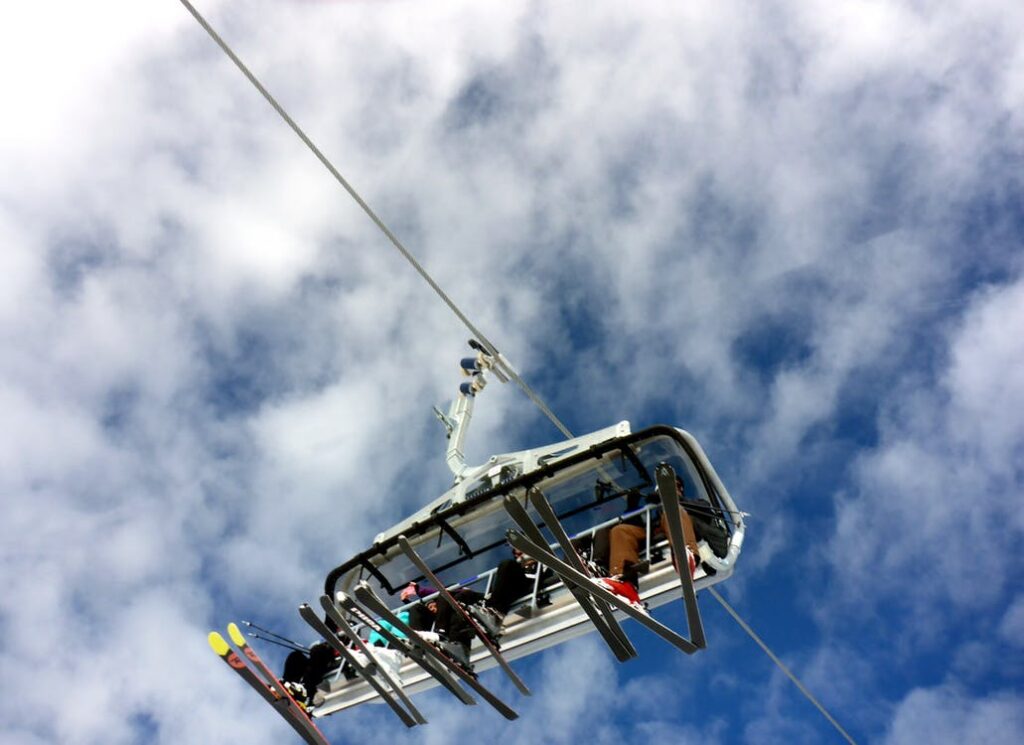 9. Take the Stairs…a lot. Use the Time Out App we mentioned above and when you hit those "Normal" 10 minute breaks, hit the stairs. Forego the elevator as much as possible when you're maneuvering around the building. Even if you're 15 flights up, try it anyway, you'll welcome the sight of your chair when you see it.
10. Turn Conference Calls Into Movement Breaks – There are certainly times when conference calls require active participation, but there's also a handful of them that you're just required to listen in. If it's a listening day, call in from your cell phone and either go on a walking meeting, walk the stairs, or hop on your Level® to turn that meeting into mini workout.
Do you have more ideas about how to keep moving throughout the day at work? Let us know and we'll share it with the world. Until then, keep moving!