What Moves You: Bakerita Shows Us Decadent Can Be Wholesome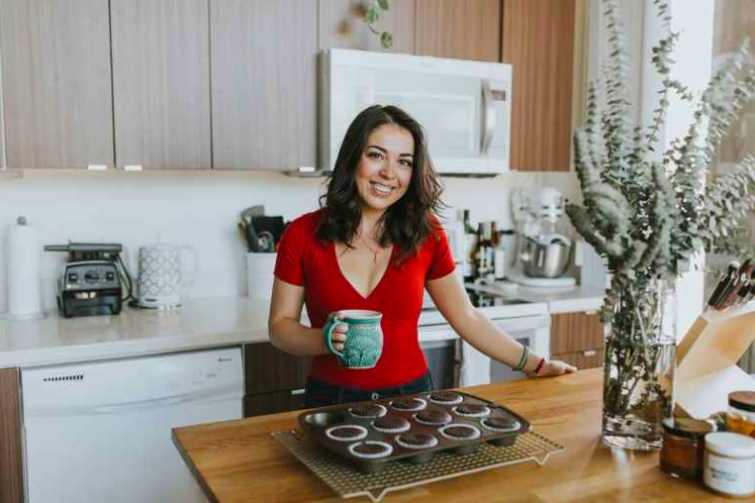 ---
In our latest edition of our What Moves You series, we meet Rachel Conners, a self-taught baker who began blogging at the tender age of 16, turning it into her full-time job just three years ago after graduating from college. Over the years she has experimented with various ingredients in an effort to encourage healthy eating and address issues she and family members were having, and today her recipes focus on the use of simple, wholesome ingredients. They are gluten-free (motivated by her sister's challenges with gluten), refined sugar-free, and dairy-free (inspired by Rachel's own issues with dairy). Many are vegan and/or paleo as well. Pursuing a healthy lifestyle means staying active and eating right; Rachel embodies that.
Tell us a little bit about yourself.
I'm a 24 year old baking blogger living in San Diego. I've run my baking website, Bakerita.com, for over seven years now (which is crazy to me), since way back when I was in high school. Over the years, my recipes have evolved along with my eating habits, and these days, all the goodies I create are gluten-free, dairy-free, and refined sugar-free, to reflect the diet that makes me feel my best! I LOVE to travel and try to get to a new country every year, I love yoga and long walks, and I've got a precious little puppy named Hank that I adopted on December 30th of last year.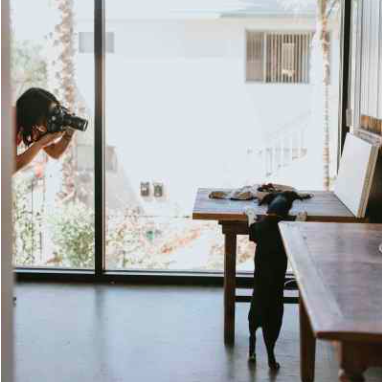 How do you integrate motion into your day-to-day?
I make sure to take my 5-month old puppy Hank on a minimum 2.5-mile walk, which makes sure both of us have some activity in our day – I've got to get the little guy tired out so I can work. I also go to yoga regularly!
What is your FluidStance story?
My FluidStance has a home right next to my kitchen island, and I love standing on it while I'm baking! Because of the nice swivel, I can turn from my ingredient pantry cabinet back to my work station without needing to get off my Cloud, and it's so easy to hop on and off of when I need to!
What is your favorite recipe to bake while on your FluidStance deck?
It's been so nice to have when I'm standing in one place for a while! I was recently working on a new pie crust recipe, and through all the mixing and rolling out, which normally tires out my back to stand and work for so long, I could just keep wiggling around on my board to help my legs and back from getting fatigued! So I'd say anything that involves rolling something out, or standing in one spot for a long time.
Why is it important to move? What kind of movement inspires you?
I NOTICE when I haven't been moving – my body tightens up, and my back starts to hurt. Keeping my feet moving keeps my body from getting too tense which makes me all around happier. Movement is so important to keep our body functioning, and just being able to do little stretches on the Cloud helps keep me feeling good. Even better, it's super fun to blast some music, bake my heart out, and dance/wiggle around on my board!
Want to learn more about Rachel and Bakerita? Check out her blog and follow her on social.
Instagram/Twitter: @bakeritablog
Web: bakerita.com
All photos courtesy of Bakerita.
How about you…what keeps you moving? Comment below or email us at [email protected].