7 Tips for Working on the Go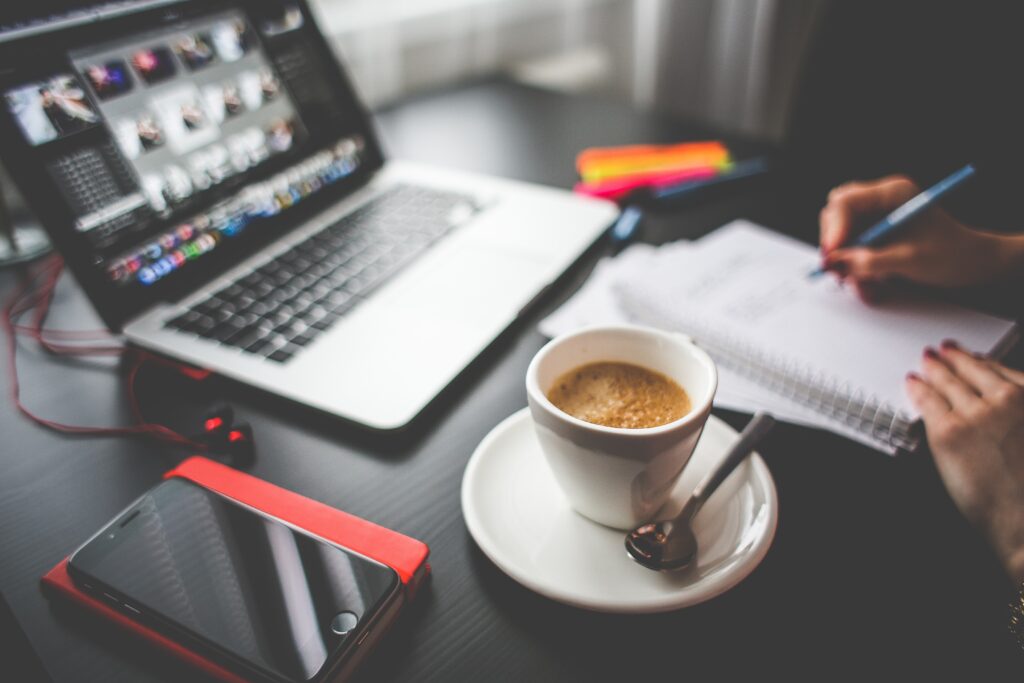 ---
Digital nomads unite! The internet has brought amazing capabilities, enabling us to quickly and easily connect with friends and family near and far, shop from the comforts of our couch, and work remotely, from virtually anywhere in the world! Although travelling while working can be a rewarding experience, it can bring new challenges not faced in your home base workspace. We've compiled some great tips that will help you get work done, from virtually anywhere!
Bring your own power and wifi.
Always be prepared! To help you avoid wifi and battery issues, simply bring your own. Mobile wifi hotspots have come a long way and we love this one from yourkarma that has no monthly fee. Bring a portable battery strong enough to make your laptop or tablet work as hard as you do. Lifewire put together a great list of options for every laptop size.
Check for outlets and internet speed ahead of time. 
There's nothing worse than sitting down at a beautiful cafe after ordering a delicious drink or pastry than to find out you have a dead laptop and no outlets in sight. Or, even worse, trying to take an important video conference or send an important email from to an unreliable internet connection! To avoid this, always search local Yelp or Foursquare reviews for remote-work-friendly key search terms like, 'outlets', 'wifi' or even 'work friendly.' If a coffee shop has poor outlet selection, not enough seating, or spotty wifi, more often than not at least one reviewer who has been burned has created a review to warn others.You can also try using the "Work Hard Anywhere" app which is a crowdsourced repository of all the best places for freelancers working remotely and workers on-the-go. Cafes are rated for the wifi speed, outlets, seating options, and more.
Give yourself a cushion. 
Directions in a new city can be confusing, the cafe you end up at may not have outlets or stable wifi (see above), or you may be hit with a serious case of jet lag and need an extra thirty minutes to snooze in your comfy hotel bed. Whatever it is that may hold you up, give yourself a large cushion ahead of time to find a place to set up for important calls and video conferences. Always test your connection, lighting, and microphone beforehand on a video conference as well to prevent any unnecessary hold ups.
Find local coworking spaces. 
When you're in a new city, you taste local cuisine, check out museums, and explore different neighborhoods for the first time. Why not get a feel of that city's work culture while you're at it. With websites like Coworker and Desktime, you can find local coworking spots that allow drop in or short term visits. If they have events or workshops, sign up for one too and bring back some new knowledge from your trip with your souvenirs!
Bring your desk with you. 
If you really want to work on the go, take it to the next level with the Traveldesk, a ballistic-nylon carry-on bag that features multiple pockets and an integrated platform that folds up and out of its pocket to provide a stable desktop. You can work between flights and store your adventure outfits all in one! If that's too over-the-top for you, there are many other travel desk options to consider, including a portable standing desk from StandStand, made simply from wood and completely packable. Just make sure your set up ergonomically correct–the top of your screen should be at or slightly below eye level; your eyes should look slightly downward when viewing the middle of the screen. 
Drown out the noise. 
Let's face it, working from a cafe or other public space is more interesting than sitting alone in a hotel room. But it can be noisy and distracting too. Invest in a good pair of noise-canceling headphones. The Bose QC35 wireless headphones are a solid, although more expensive choice, while the Beats Solo3 are a bit more affordable and come in a variety of great colors. Now you can listen to what you want and be more focused on your work.
Protect your privacy. 
Something to consider about working in a public space is the lack of privacy. Privacy screens for your laptop are a must, particularly if you're working on sensitive items, whether it's doing your taxes, crunching your company's latest financials, or putting together a bid for a secret project. There are many options out there for a variety of screen sizes; Amazon is a good place to shop for these.
Do you have mobile office suggestions for those working on the go? Comment below or send us an email and let us know!