What Moves You: Alysia Pope's Passion for Wellness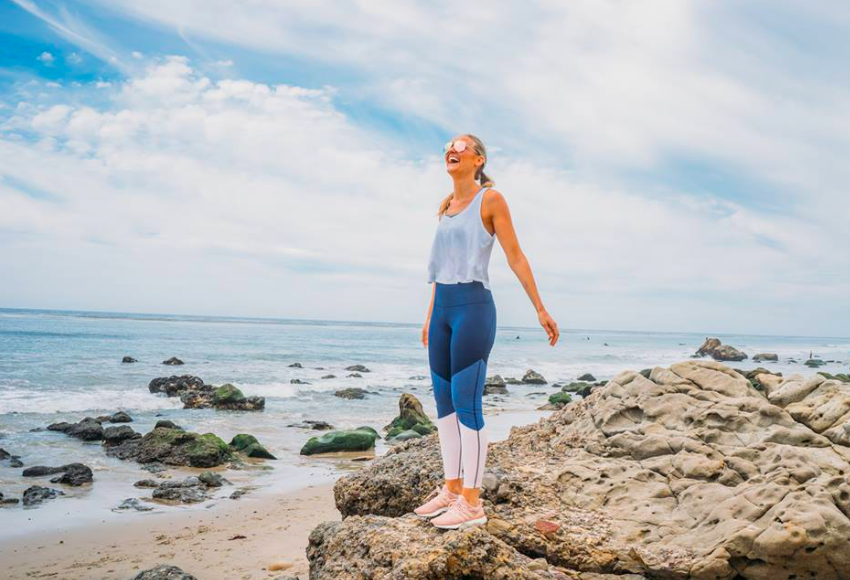 Alysia Pope's closest friends would always look to her to let them know what the new healthy trends are, where to get the best workouts, and how to best nourish your body.  So she started her blog PurelyPope as a way  to share all of the tips and tricks that have helped her along in her passion for wellness journey, as well as showcase her favorite experts in nutrition, fitness, and event planning. Her obsession with everything health and wellness related brought her to her current role as the Director of Events for HelloWellness.
My background as it relates to movement. Movement has been an important part of my day for as long as I can remember. From cheerleading in high school to my now daily workouts, it's key to not only my health but my happiness too! In addition, I have a creative outlet on my blog, PurelyPope, to inspire people to move because they love their bodies, not because they aren't happy with their body. I'm also the director of events for HelloWellness, a company creating an inclusive space for people to connect, grow and learn about wellness nationwide. We host not only fitness events where we bring lead fitness instructors to other cities but also lectures and cooking classes. 
How do you integrate motion into your day to day? I wake up each day and do some sort of movement, whether that's Pilates flow, yoga, or walking on the treadmill. Even 20 minutes can make the biggest impact on my day.
Why is it important to live a balanced lifestyle? Living a balanced lifestyle to me means ensuring that each box is checked in your life, not just fueling your body with quality food and moving daily, but making sure you're happy with your career, finances, relationships, etc. If one area is lacking for me, everything feels a bit off. It's always a work in progress! Wellness is a journey, not a destination.
What is your FluidStance® story? I was introduced to FluidStance not long ago and have been obsessing ever since. I work from home so having the ability to engage my core and balance throughout the day while I do computer work helps me get in tune with my body rather than resting all day. For someone who craves movement, it's essential for the day!
Want to learn more about Alysia and any Hello Wellness events in your area? Follow @HelloWellness and @purelypope on Instagram.
How about you…what keeps you moving? Do you have a passion for wellness? Comment below or email us at [email protected].