Energy Expenditure on the Level: Behind the Scenes of the Recent University of Idaho Study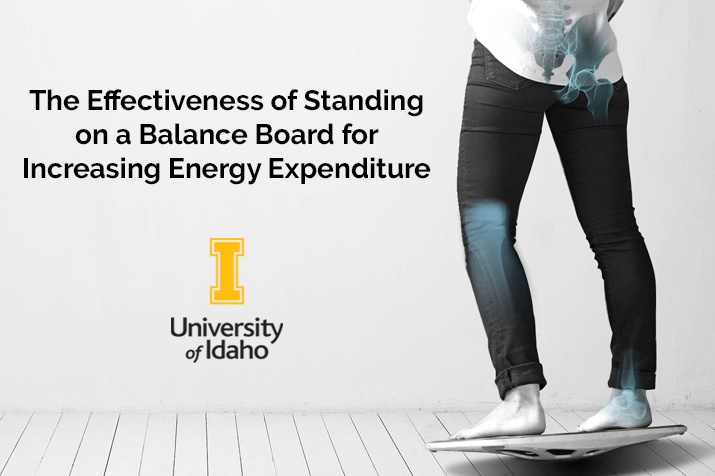 ---
Recently we chatted with Megan Nelson, a PhD student at the University of Idaho, Department of Movement Sciences, Exercise Physiology Research Laboratory. She had concluded a research study on the effectiveness of standing on a balance board for increasing energy expenditure, the results of which were published in Medicine & Science in Sports & Exercise, the official journal of the American College of Sports Medicine. In our conversation, we learned more about the details behind the energy expenditure study and what the results mean.
What is the research study you conducted? 
My research investigated energy expenditure, productivity, and self-reported fatigue and pain in different types of work stations in adults with sedentary jobs. Participants performed typing work while seated at a traditional desk, standing at a height-adjustable desk, and while standing on a FluidStance® Level® at a height-adjustable desk. The goal of this research was not only to understand how working in each of these positions influenced caloric expenditure, but also to understand how the participants felt while working in the different positions and whether their productivity while typing was affected.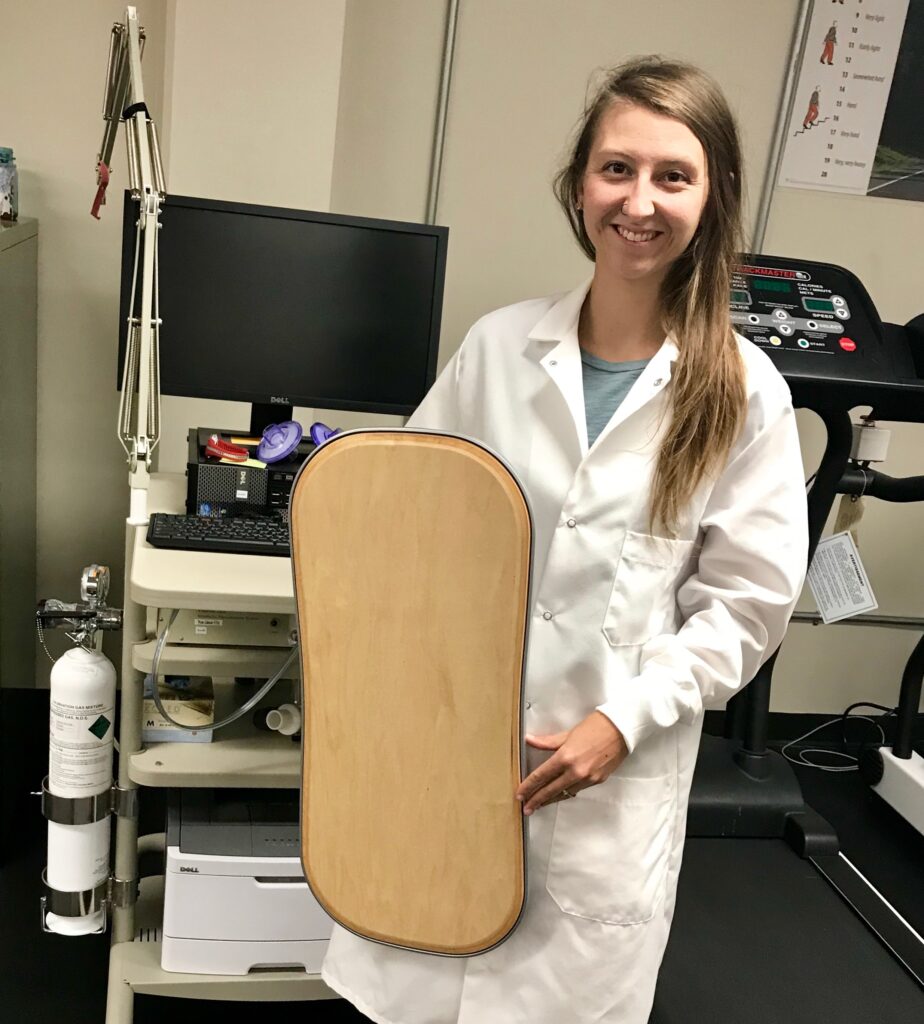 What lead you to research this specific topic? 
I am interested in the effects of sedentary behavior on health, particularly the molecular and physiological mechanisms underlying this relationship. Shortly after entering the field of exercise science, I went to a conference and was shocked when I heard a presentation about how 'sitting is the new smoking.' Ever since, I've wanted to focus my studies on sedentary behavior in order to help others sit less and live more active lifestyles, considering it's a behavior most of us engage in a majority of our day.
How did you set up this study? 
Participants came in to the Exercise Physiology Research Lab on the University of Idaho campus on one single day and completed typing work while sitting, standing, and standing on the FluidStance Level, in random order. We measured oxygen consumption throughout each of the positions in order to calculate how many calories were expended. We measured typing metrics in order to assess productivity, and we also asked our participants to rate their level of pain and fatigue using a visual analog scale while working in each of these positions. We recruited adults of varying age and body mass index working in sedentary occupations because we thought this experiment had the potential to impact this group the most.
What were the results? What does this mean for people? 
We found that our participants expended the most calories when performing work while using the FluidStance Level when compared to both standing and sitting. We also found typing productivity did not differ between the three different working positions, and participants self-reported feeling less pain as time progressed while using the FluidStance Level compared to only standing. Based on our findings, performing typing work while standing on the Level can help adults burn some extra calories throughout the workday while still maintaining the same level of productivity.
Did you expect this outcome? 
I did expect participants to experience the highest caloric expenditure while using the Level because it is an unstable surface requiring you to balance. Although we did not measure muscle activity, my hypothesis is that standing on the Level requires a higher level of muscle activity compared to standing still, and this is probably why more calories are expended. From my experience using the Level, I also thought there would be no differences in productivity. I find that I can focus well while using the Level during the day to perform my own work.
Why did you choose to use FluidStance as a part of research? 
I came across the FluidStance decks at the University of Idaho in the College of Education, where I study and work. Our college has a wide range of technology available that promotes being active at work, and the FluidStance decks caught my attention. I already had a standing desk, and the FluidStance decks seemed neat because they were small and easily portable, while offering some motion compared to just standing still. Other devices out there, such as treadmills for your desk, are just not feasible for many people and can be very expensive. I looked up FluidStance online after seeing the decks and noticed there wasn't a lot of research on the website (at the time), so I wanted to conduct a research study. Now that I've completed this study with the FluidStance Level, I think it would be interesting to see if other health outcomes are affected by utilizing the Level at work for a longer time period.
About Megan Nelson: 
A PhD student at the University of Idaho, Megan is studying exercise physiology under her mentor Dr. Chantal Vella. A Michigan native, she currently lives in Moscow, ID with her husband and two dogs. When not working, she loves traveling and being active. Running, doing the triathlon, and rock climbing are some of her favorite activities; in fact, right now she is on a running streak and has run at least one mile every day since January 1, 2017.
Interested in writing a guest post for the FluidStance blog? Do you want to share your research on energy expenditure? Email us at [email protected].