7 Ideas for Outdoor Family Fun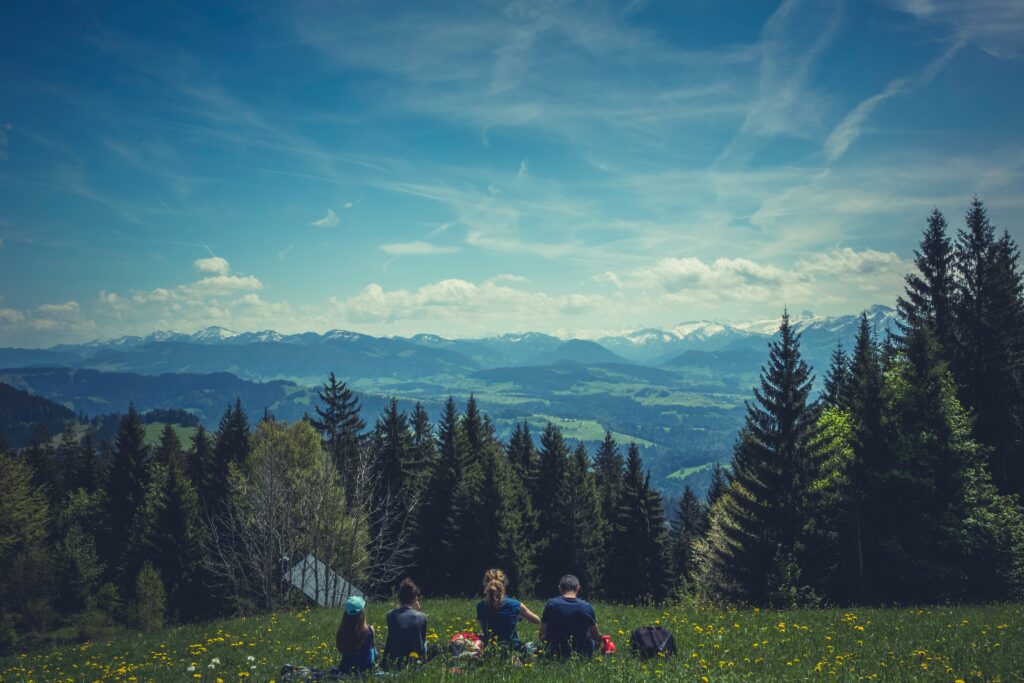 ---
Now that summer is (finally!) here, families are gearing up for what they hope to be a great vacation from the daily grind. While this once meant getting outside and enjoying life, more people are leading sedentary lifestyles thanks to smartphones, streaming television, and other modern conveniences. Time to turn off the TV and get outside to experience summer together with these outdoor family fun activities.
1. Go geocaching.
Nearly everyone engaged in some form of treasure hunting when they were younger, but it was rare to find anything exciting. Geocaching has changed all of this. This modern activity involves people hiding treasures – or "caches" – and noting their location via GPS. These coordinates are then uploaded online for searchers typically in the local area. If you grab your GPS and set out, you've got a family-friendly activity that will bring the love of treasure hunting alive for young ones.
2. Hit the bike paths.
Statistics consistently show that half of children prefer riding bicycles over playing on computers or smartphones. Considering the fact that kids are constantly being introduced to digital technology at younger ages, this statistic may seem a little surprising. Fortunately, this doesn't change the fact that bicycle riding is a fun, healthy, and outdoor activity that the whole family can enjoy. There are an abundance of family-friendly bike trails out there, so take a moment to find one in your local community.
3. Break out the backyard games.
Getting away from the house is certainly exciting during the summer, but staying home doesn't have to mean staying indoors. Kickball, bocce, corn hole, and even water balloon wars can get everyone outside and active. The best part is that all of these games are fun for both adults and children, so keeping the bikes, life vests, and tents in storage isn't an excuse to not get outside and have fun.
4. Go on an adventure.
While you certainly wouldn't want to go cave diving if you have a young child in tow, there are still plenty of family friendly adventures you can experience over the summer. Adventures can be defined in a number of ways, from things you've never done, like standup paddle boarding or taking public transportation downtown; to places you haven't been, like visiting a local park or road-tripping to a nearby town. Other ideas include hiking a new trail, canoeing or tubing down a nearby stream or river, fishing, training for and running a road race together, or taking golf lessons. Bigger adventures include anything from rafting the Grand Canyon to hiking along the Appalachian Trail to flying to Europe. Whatever you decide to do, just get out there and have fun!
5. Plant a garden.
Another great family activity that gets everyone outside and enjoying nature is gardening. In addition to burning hundreds of calories without traditional exercise, it gives both children and adults a sense of accomplishment when their hard work pays off. It's important to remember, though, that most plants grow better in certain environments and at certain times of year. To optimize success, to do a little research before planting begins.
6. Go camping.
Summertime also presents a great opportunity to "rough it" and sleep under the stars. Fortunately, camping isn't quite as physically demanding as it once was. If you're up for it, you can take inflatable mattresses, coolers, and many other amenities to make the outdoors feel like home. Not up for that? How about camping in your backyard? Regardless of how easy you make it on yourself, camping is a great experience that keeps everyone active.
7. Visit a theme park.
Hard to believe, but theme parks actually keep you moving. In addition to the necessary walking from one end of the park to the other, amusement rides help you burn calories while you're on them. The kids will think they're just enjoying a fun vacation, but they're spending time outside moving. Just stay away from too many unhealthy snacks.
The health risks of remaining indoors are well-documented, and we've seen more people getting outside and experiencing life. Do it as a family for fun bonding and and start new habits for future summers. After enjoying some of these summer activities, you might just find your family eager to stay in the great outdoors.
Interested in writing a guest post for the FluidStance blog? Have suggestions for outdoor family fun? Email us at [email protected].