What Moves You: Entrepreneur Ryan Kell Creates Sunscreen You Can Feel Good About Using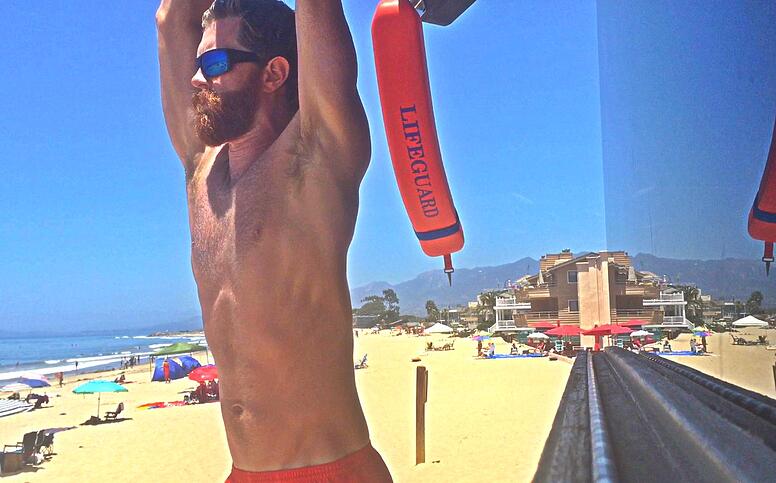 ---
To Ryan Kell, being outside under the sun is an inextricable part of life. As an ocean lifeguard, wildland firefighter, and kayak guide (to list just a few of his various jobs), Ryan spends most of his time outdoors and active. He found himself spending more and more money on sunscreen, until he came to the realization that he simply couldn't afford to wear as much sunscreen as he needed to protect his skin. Out of this realization came Sea & Summit, Ryan's own line of organic sunscreen products.
"Everything that I do—working out, working—has to do with being outside," Ryan says. "I live a more simple, natural lifestyle." This lifestyle spurned Ryan to begin making natural sunscreens for himself, his fellow lifeguards, and friends years ago. It wasn't long before he began offering his sunscreen to parents on the beach when he was on duty lifeguarding. This summer, he launched a website where he began to sell sunscreens in an August limited release. Sea & Summit was well-received by those looking for a sunscreen that could keep up with their active lifestyles.
"A lot of the problems that are out there with sunscreens now have to do with them not working very well when people are not in a static state—when they're moving and running," Ryan says. To solve this problem, Sea & Summit is created with non-photosensitive oils that won't dissolve in water, meaning that it can keep up with even the most active lifestyles. Ryan attests to this, saying, "I ran on the beach for 4 miles, sweating my butt off, swam in the water for a thousand yards—and my sunscreen was still on."
Working to develop a sunscreen that works well for bodies in motion made Ryan think hard about movement. He wanted to create something that wouldn't get tacky or run into your eyes, allowing people to stay safe from the sun and keep moving throughout the day. "Movement is a meditative moment—whatever that might be for you," he says. "It's something that exercises your body and mind."
For Ryan, an active lifestyle and an awareness of environmental issues go hand in hand. One of his primary goals is to ensure that Sea & Summit is more than just a sunscreen company. Ryan works with Sundowner Sustainability to trace the ingredients in his sunscreen, and he ensures that Sea & Summit has environmentally sustainable packaging. In creating a sustainable product and an environmentally responsible company, he aims to follow Patagonia's business model and keep his company small, transparent, and responsible. To Ryan, Sea & Summit is a vehicle to help preserve the environment and spread awareness of environmental causes. "If you're an outdoor person, you have an affliction to care about that stuff," Ryan says about environmental issues. "You just do."
Go to https://seaandsummitsunscreen.com for more info about Sea & Summit and to learn how it helps you #KeepMoving.