Optimize Your Work Day With These Productivity Apps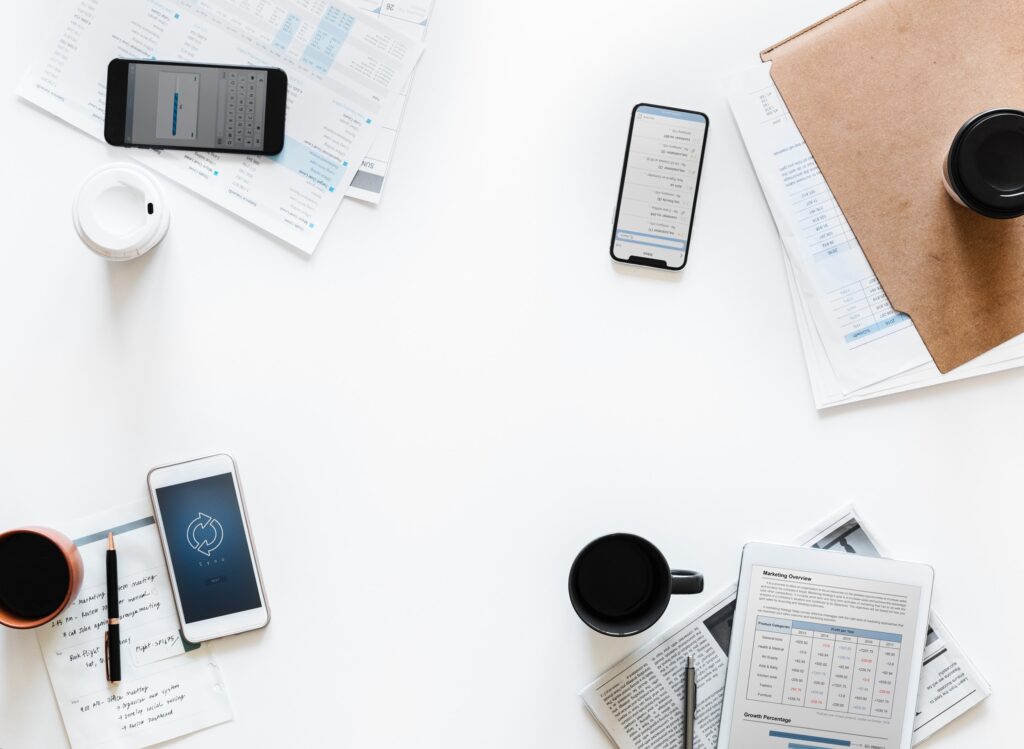 How do you get more done in less time? There are a million books based on current wellness trends out there. They all tell us how to be more productive, from getting more sleep to finding a work/life balance that suits us. Then there are productivity apps, each with the goal of helping you accomplish more and optimize your work day. Whichever one you choose to invest in (or try out for free), find those that fit you and your workday best. Here are a few we recommend.
1. Google Drive
Do you work with plenty of documents, large photo or video files? Is it a challenge to share the big files with your team efficiently? Google's cloud storage service is a standard solution. With Google Drive, you don't have to worry about taking files around when you travel or are out of the office. So it's also great for collaborating with folks who are working remotely. 
2. Trello
One of the most popular Project Management Apps out there. Think of Trello as a digital bulletin board where you can see all your tasks easily. It's also an efficient way to track how you and your team have progressed through each of those tasks, plus what's up next. Visually, Trello is easy to follow, even for the least digital-savvy folks on your team. Its bulletin board concept lets you simply drag-and-drop "cards" into corresponding lists. 
3. HelloSign
An enemy of productivity is that huge paper trail to keep track of. You may be able to limit much of it to digital files, but what about when you need to process management signatures? This is where HelloSign comes in. The signer authentication and signatures are legally binding and easily integrate with other productivity apps like Evernote, Slack, Google and OneDrive. 
4. Buffer
These days, every business needs a social media account. Having trouble finding the time to manage yours? Let Buffer handle it. Buffer is like an assistant taking care of social media analytics, link shortening, and automatic updates. You can control these within your Buffer account, customizing each social network account and scheduling. 
5. Tide 
Ever heard of the Pomodoro Technique? It is a way to stay productive by sticking to short 25-minute time intervals. You set a timer for 25 minutes and try to work uninterrupted for that short amount of time. You work with time rather than against it. The Tide App brings a tech element to the Pomodoro method with its ambient noise generators and soundscapes. It makes working a lot more fun and time efficient!
6. Evernote 
This powerful note-taking app can also be synced on different devices and shared with teams. But not just notes; audio and video can also be used with the app. On the free version, upload and attach PDFs, receipts, files, and documents up to 60MB worth every month. Collaboration spaces for team projects and workflows make the note-taking and sharing more organized. 
7. Slack
If you're familiar with Skype, this is another instant messaging app that feels more like a conference room. Real-time messaging is seen across several channels, and group conversations split according to themes or tasks. App integration and cloud storage are more great options. When working in teams, the sub-groups make it easy to keep tabs on who's doing what. 
Getting the Most Out of Your Work Day
It can be challenging to balance everything, or get all the tasks done in a day. But as long as your priorities are in order, and you pay attention to your physical health, you'll be in the right frame of mind to accomplish more. Want to stay active and motivated, even during a long work day? Check out our office balance boards, innovative office products that bring motion and happiness to your standing desk and conference rooms. 
The more you invest in your own productivity and work goals, the happier you will be. Especially when you see payoffs!
Comment below or email us at [email protected].