Bolstering Our Commitment to Sustainability with the Ocean Blue Level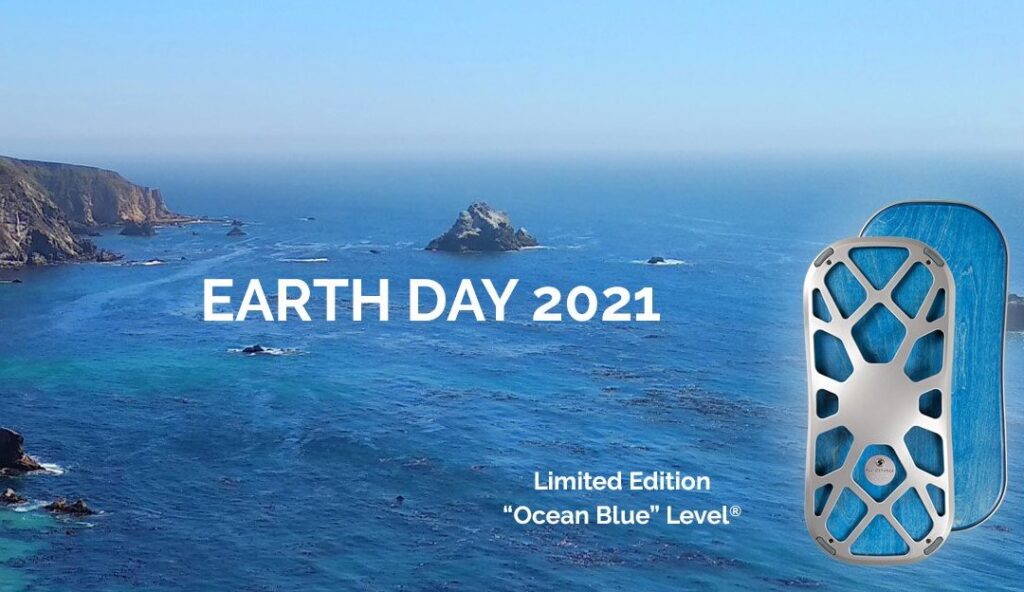 With Earth Day 2021 finally here, we're proud to highlight our Ocean Blue Level balance board as an example of our commitment to the planet. Our mission is to be a responsible borrower from Mother Earth, always going the extra mile to reduce our carbon footprint. We work with local companies, and we build long-lasting products with a sustainability-first mindset.
Like our other well-beloved decks, the Ocean Blue Level aims to combat the negative impacts of our sedentary lifestyles. It increases heart rate and energy expenditure without disrupting normal workday tasks like typing. For every Ocean Blue Level sold, we'll be doubling down on our commitment to sustainable business practices. How? By planting one tree via American Forests while also making a $10 donation to the Waterkeeper Alliance.

When was the last time you thought about the materials that make up the products you use every day? For FluidStance, this consideration is a core pillar of our development and assembly process. Finding ways to give back to organizations that share this mission is intrinsic to our business philosophy. This belief holds especially true for the Ocean Blue Level, which we make in the USA. The base is die-cast, military-grade aluminum; any leftover scrap metal from the production process is recycled back into the supply chain. We powder-coat the base in silver using a near-zero-emission method and then stain the top deck in a brilliant blue, Greenguard-certified finish reminiscent of our world's seas and waterways. By using earth-friendly materials and ethical production methods, we are actively reducing harm to the planet.
"Making sustainable choices that preserve our beautiful planet is not just a choice for us at FluidStance, but a commitment that guides every decision we make," said Joel Heath, Founder & CEO of FluidStance. "Our eco-friendly supply chain is completely centric to California. We use testing facilities in town, create our die-cast bases in Los Angeles, and we mill and finish our top decks here in Santa Barbara County. We even build and ship right out of our Santa Barbara office. We're invested in not just having a neutral effect on the environment, but we want to actually have a positive one."
As a company, FluidStance is committed to limiting travel miles, establishing quality that lasts a lifetime, and leaving a carbon neutral footprint, even reaching carbon-neutrality in 2020.