Facebook Employees Hack their Workstations with the FluidStance® Level®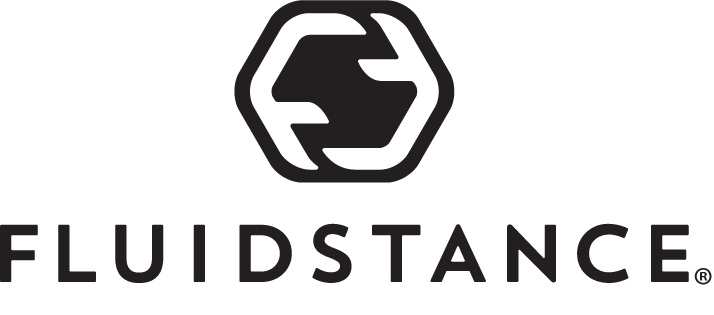 A haven where techie t-shirts and complimentary snacks abound, 1 Hacker Way is the Menlo Park, California, home to the famed Facebook headquarters. FluidStance was lucky enough to be invited to host a pop-up shop for Facebook employees at this Menlo Park campus last month, so we loaded up our trucks with Levels, mats, and racks and headed up to the Bay Area on a Monday afternoon.
Tuesday marked our first day in the shop, a permanent area on campus featuring ever-changing vendors offering deals exclusive to Facebook employees. Vendors are not officially announced prior to the day of their arrival, although we discovered that rumors of FluidStance Levels had been circulating the campus long before we arrived to set up shop.
Justin, Jeffrey, and Joel wheel Levels, mats, and racks—along with a couple desks from our Santa Barbara office—onto the Facebook campus. Take note of the blue bikes in the photo, which are available for use for all Facebook employees.
It's worth noting that a visit to the Facebook campus feels like being at the conjunction of a university campus and a quaint town. One employee explained to us that this sunny atmosphere is not coincidental. Facebook took over its Menlo Park headquarters from the former Sun Microsystems (Sun moved off of its campus after being acquired by Oracle in 2009), and Facebook employees would reportedly refer to the campus as "Sun Quentin" because of the design's dismal feel. To mitigate the dreary look of their offices, Facebook COO Sheryl Sandberg invited Disney consultants to revamp the campus's design. This dose of Disney leaves Facebook's campus feeling inviting and cheerful, which seems to result in happy, productive employees.
With the roll-up door of the pop-up shop closed, Facebook employees can only guess at what will be featured in the space next.
The pop-up shop itself is a tucked-away room with a roll-up door that opens to a well-traveled walkway that sees a lot of lunchtime traffic. As soon as we rolled the door open to set up shop on Tuesday morning, we were greeted with curious glances. Employees rushing to and from meetings would double-take as they strode by the shop, slowing down just long enough to decide to return during lunch.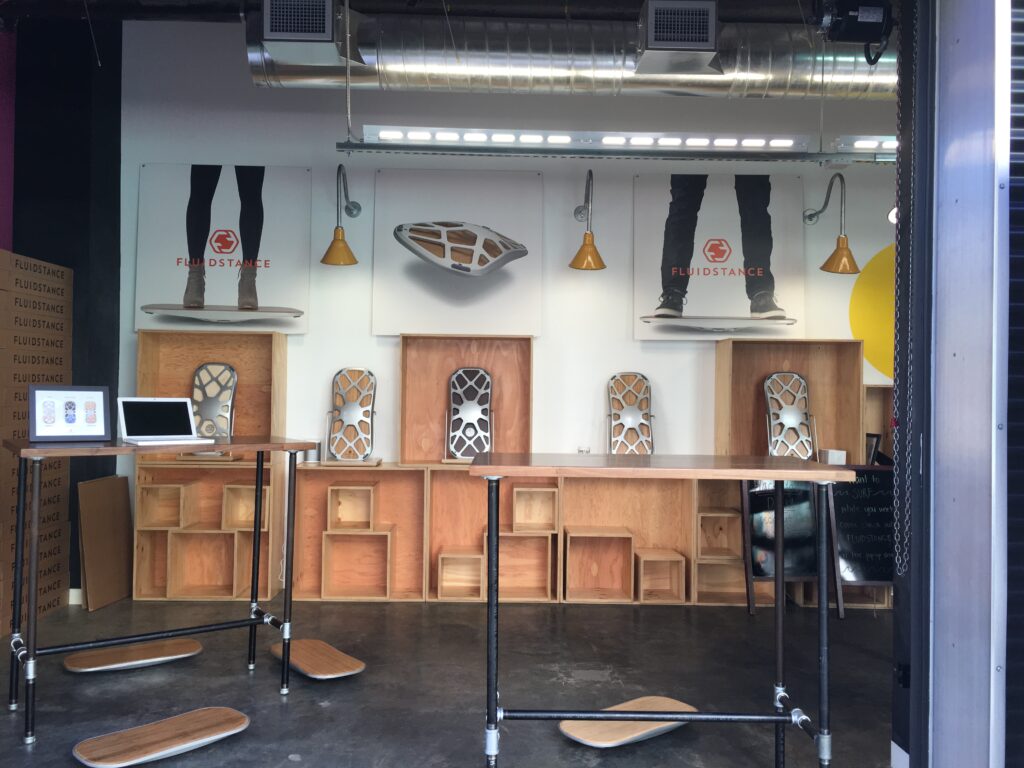 After stocking up the pop-up shop, we're all ready to get Levels under the feet of Facebook employees.
Lunchtime brought a steady tide of visitors to the shop, and the buzz spread quickly as Facebook employees went back to their desks with their new Levels. A few star employees even rallied up groups of coworkers and returned to the pop-up shop multiple times throughout the day, determined to get everyone on a Level of their own.
For those Facebook employees who were especially interested in learning about how their decks are made, our resident MacGyver, Justin, was on site assembling Levels, Build-a-Bear-style. Employees were able to choose their own top decks, which came in handy for those with a preference for a certain grain or knot placement in the wood. We also got the chance to answer a ton of questions about our local and sustainable manufacturing processes.
Before leaving campus on Tuesday, we stopped by the Facebook campus shop to stock up on the essentials—"like" button stickers, Instagram tees, and Facebook can koozies—before heading back to the nearby Airbnb where we stayed. Our team spent the evening exploring downtown Palo Alto (be sure to check out Nola for fun Cajun cuisine if you're ever in town), sharing stories from the pop-up shop, and getting excited for our second and final day on the Facebook campus.
Day 2 at the pop-up shop started off at a more leisurely pace than the previous day, but the crowds quickly grew to fill the small space. We had the chance to meet employees from what seemed like every department in Facebook. After an afternoon of great conversation and countless exciting introductions to the Level, we closed up shop to load up our trucks (which was much easier thanks to the many empty boxes we were taking home) and head back to Santa Barbara.
If you missed our pop-up shop but would still like to get on board your own Level, just visit our online shop, located at http://www.fluidstance.com/product.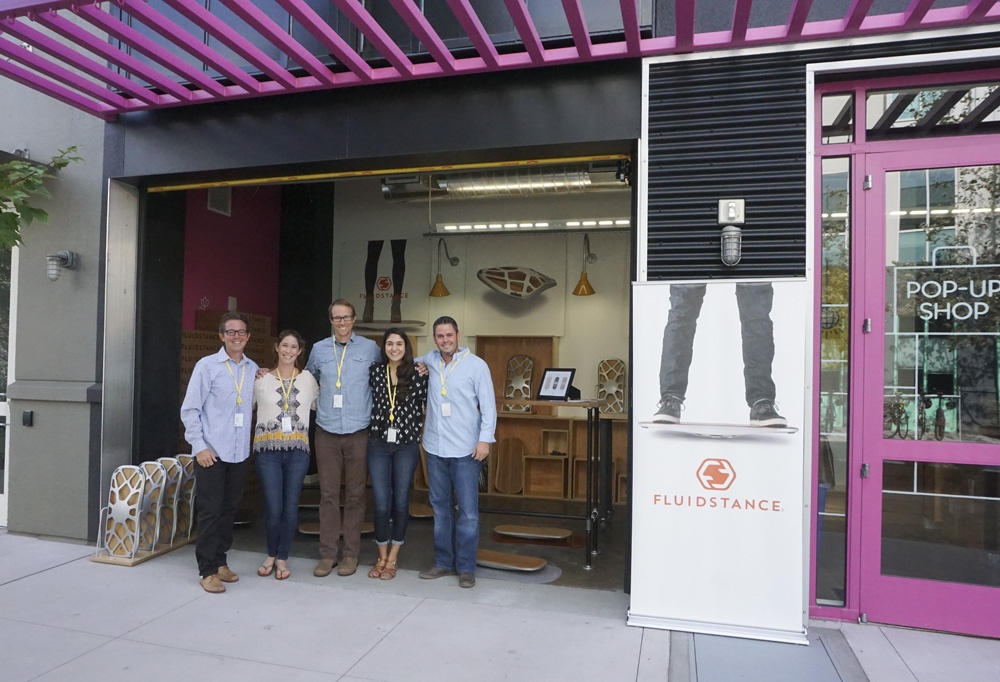 We were sure to take a team photo in front of the pop-up shop before leaving Facebook.