5 Activities that Build Balance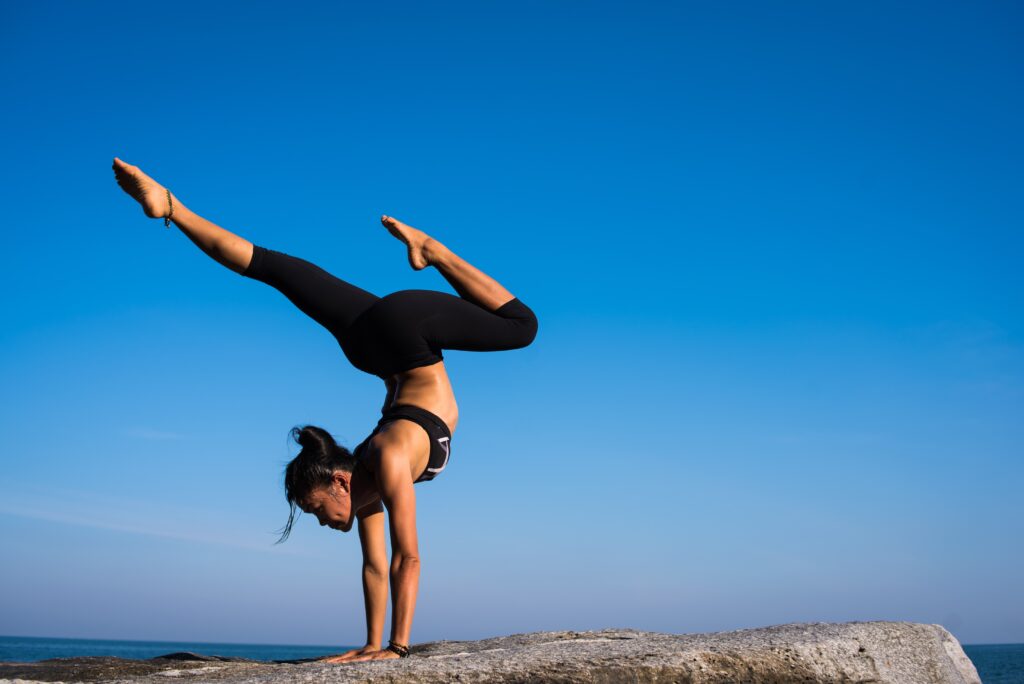 Most of us take our sense of balance for granted, but it's part of everything we do—even things as simple as walking. Especially as we age, it can get harder and harder to maintain our balance or build balance. Imbalance leaves us vulnerable to injuries, so it's important to engage in activities that help to build and maintain our coordination. Get started by incorporating these fun balance-building activities into your day.

1. Yoga
Yoga is often the first activity people think of when it comes to building balance–and for good reason! It helps you connect with your muscles, strengthen your core, and use breathing to your benefit. Whether you're a seasoned pro or still getting comfortable on the mat, be sure to check out these seven yoga poses that you can do right at your desk.
2. Standup Paddle Boarding
Don't mind getting splashed (or soaked) during your journey to improved balance? Then standup paddle boarding (SUP) is for you! Equipped with a paddle and a bathing suit, standup paddle boarders balance on a wide board as they traverse the water. SUP is a great way to socialize and explore nature while engaging all of your balance muscles, from your toes gripping the board all the way up to your shoulder and neck muscles. Head to the nearest ocean, lake, or other body of water to rent a board and get started.
3. Tai Chi
For those who are trying to rebuild their sense of stability, there's no better way to ease into balance than tai chi. Tai chi is a Chinese martial art that is renowned for its health benefits, particularly when it come to strengthening and stretching muscles. Practicing tai chi can help older adults reduce their risk of falling, and people of all ages will enjoy to build balance with this meditative workout.
4. Slacklining
If you're looking for a balance challenge but are not quite ready to walk a tightrope up in the air, slacklining is a great place to start. It consists of balancing on a line made of flat webbing that is tensioned between two anchors (commonly trees), requiring your body to constantly engage in micro-adjustments to say on the line as it stretches and bounces. Begin by setting up a slackline low to the ground in a park or yard, then advance to tricks and greater heights as you become more comfortable on the line. Adding a second line at shoulder height will give you something to grab onto for extra stability while you're learning.
5. Working on Your FluidStance® Deck
Just because you're at work doesn't mean you can't keep your balance muscles going. One of the benefits of using a FluidStance deck is that it subtly puts your core muscles to work as you flow through the day. Similar to standing on a standup paddle board, your body will engage in its own little balance workout with your toes gripping, your core activating, and your shoulder and neck muscles staying in alignment. Moving around on a FluidStance deck allows you to engage in natural balance-building activity at your standing desk while allowing you to remain focused on the task at hand.
How about you…what keeps you moving? Comment below or email us at [email protected].