7 Great Places to Unplug this Fall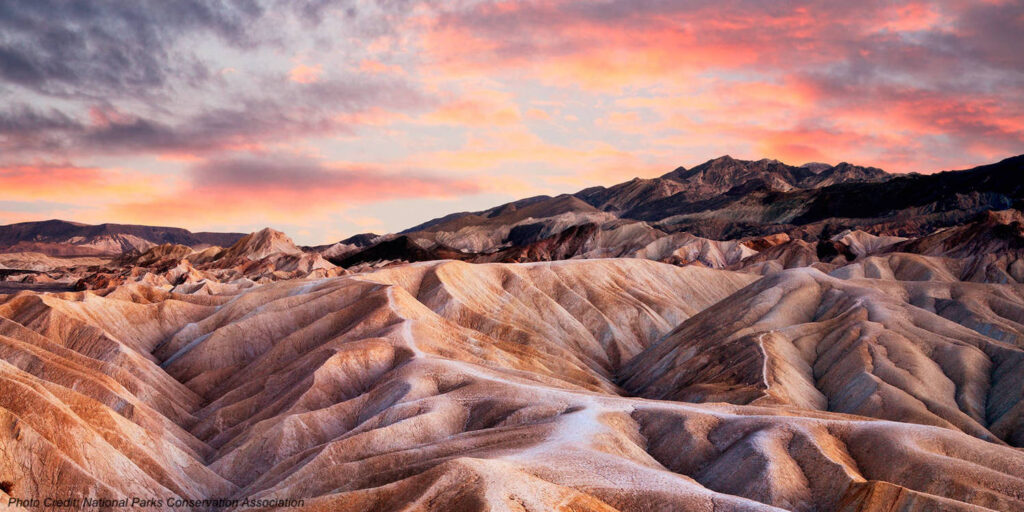 When it comes to relaxation, there is nothing better than unplugging from our devices and finding a spot to unwind. Whether it's connecting with other strangers in the same area or choosing a remote spot where it's just you, your significant other, with or without the kids, or just you alone, here are some ideas for an unplugged getaway, from the West to the East. Go ahead and unplug this Fall.
1. Death Valley National Park
Three words can be used when describing Death Valley: hottest, driest, and lowest. Stark and dramatic, this national park is surprisingly diverse. But did we mention it's hot? If you want to avoid that part as much as possible, then November is a great time to visit, although it does get a little chilly at night dropping to around 50°F, so plan accordingly. Did we mention it's dry? No matter what time of year you go, bring plenty of water. 
2. Hoh Rainforest
Located in Washington's Olympic National Forest, the Hoh Rainforest is a unique and peaceful location perfect for camping and getting away from it all. Receiving up to 14-feet of rain per year, it's part of a rainforest that used to extend from Alaska all the way down to California. The campground at the Hoh Rainforest is open year-round. Make sure you pack for the rain (waterproof jacket and boots) because it is wet, wet, wet.
3. Lake Powell
Located on the border of Utah and Arizona, Lake Powell is the second largest man-made lake in the country. This area receives over 2 million visitors per year, and fall is a great time to go—when the weather is still nice and the summer crowds are gone. There's camping, hikes, kayaking, and so much more. Make sure to visit Rainbow Bridge on the Arizona side, one of the world's largest natural bridges.
4. Rocky Mountain National Park 
Now is a perfect time to visit Rocky Mountain National Park, when the aspen trees become more visible, their vibrant yellow leaves helping them stand apart from the surrounding conifers. The Continental Divide runs straight through the park, while the headwaters of the Colorado River are located in its northwest corner. Wildlife abounds, from mule deer to elk and bighorn sheep, and activities such as backpacking, hiking, or even relaxing scenic drives are all available to enjoy.
5. Great Smoky Mountains
Situated on the North Carolina/Tennessee border, the Great Smoky Mountains National Park (also known simply as the Smokies) is an historic wooded mountain range particularly beautiful dressed up in fall colors. A great place to unplug this Fall and engage with nature, waterfalls and wildlife abound, and activities include horseback riding, hiking, fishing, and so much more to do that isn't on a phone or computer.
6. Shenandoah National Park
Oh, Shenandoah. Who can forget this majestic park? A hiker's mecca, there are over 500 miles of trails, with excellent locations for backcountry camping and fishing. Plus, just 75 miles from Washington, DC, it would be a shame if you passed this place up.  Note that it can be busy during the fall, so plan ahead if reserving space at a campground, or perhaps choose less popular trails to hike.
7. The Adirondacks
The great thing about the Adirondacks is that they offer all sorts of outdoor activities, all year round, from boating and swimming in the summer to snowshoeing, dogsledding, and skiing in the winter. After all, this is where Lake Placid is located, site of the 1980 Winter Olympics. Covering over 6 million acres, the Adirondack Mountains are the largest natural protected area in the lower 48. While there, visit Fort Ticonderoga (before it closes for the season on October 31) or visit the Wild Center at Tupper Lake. 
As with any travel planning, particularly since several of these locations are national parks, make sure you check ahead for hours and conditions. Have fun and unplug this Fall!

Where else do you recommend? Comment below or email us at [email protected].