6 Ways to Keep Moving this Winter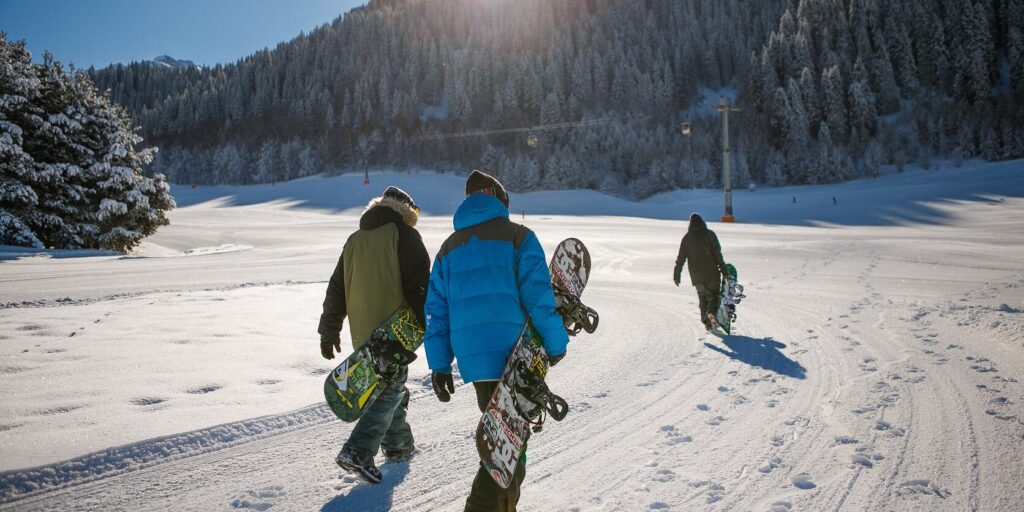 Many places offer a diverse range of opportunities for adults to stay active. But once the cold weather hits, it can be more difficult for many of us to keep moving. Combine the dropping temperatures with the holidays and an increased craving for warm comfort food and you get some common reasons why many people gain weight during the winter. However, there are still many ways to keep moving this winter, including the six heart-pumping activities we list below. 
Skiing or Snowboarding
Hitting the slopes during the winter is a great way to stay in shape. Even after only a few hours on the mountain, it's very possible to burn hundreds of calories. Not only can skiing or snowboarding help you improve your skills, but it can also allow you to maintain that healthy lifestyle once those temperatures drop.
Going to the Gym
Going to the gym during the winter gives you the opportunity to stay in shape in a wide variety of ways. From running on the treadmill to lifting weights, routinely going to the gym can do wonders for your mental and physical health. In addition, many gyms offer outstanding yoga and pilates classes that can provide a well-rounded workout.
Indoor Rock Climbing
From building strength to increasing your heart rate, indoor rock climbing provides a diverse range of health benefits. In addition, many rock climbing gyms offer affordable memberships, drop-in rates, and classes, and have convenient hours during the winter months. And most rock climbing facilities are accommodating for beginners all the way up to advanced climbers.
Shoveling Snow
While this activity might not be the favorite one on this list, it actually can be very beneficial to your health. So if you want to stay moving and keep in shape, then just grab your shovel, throw on that snow gear, and start shoveling to get the heart pounding. Shoveling snow can provide a killer workout that can help you stay in shape all winter long. A side bonus? It can also save you money if you typically pay for snow removal services.
Ice Skating
A fun activity you can do with the whole family during the winter is ice skating. Not only can this offer excitement for everyone, but it can also provide many health benefits. While you're ice skating, try to get that heart rate up as high as possible, but be sure to know your limits and stay safe in the process.
Afternoon Jog
While some days during the winter might include a blizzard, sleet or rain, there are typically many days that are sunny and even bearable. That being said, another way to stay in shape is going for an afternoon jog. But be sure to layer up properly, and be cautious if the road is icy or snow-covered—having the right shoes with good treads will make a big difference, or invest in a pair of slip-on treads, like Kahtoola NANOspikes.
Here at FluidStance, we strongly believes that a life in motion is a life well-lived. How do you keep moving in this winter? Comment below or email us at [email protected].