Dreading Winter? 5 ways to Set Your Desk Up for Success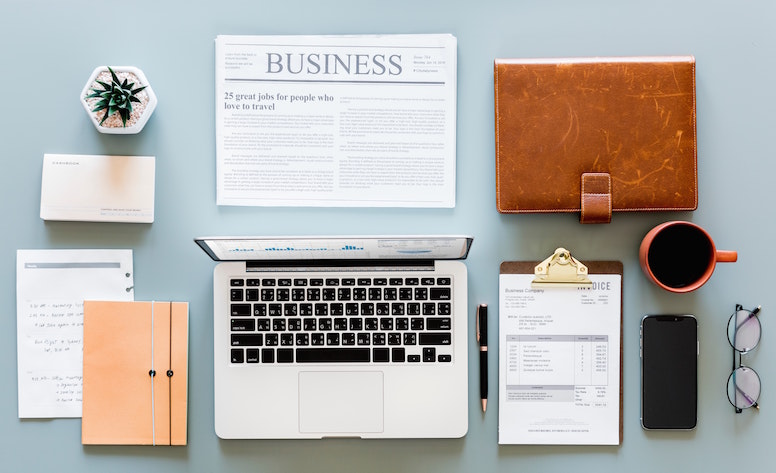 ---
Fall and winter can have you oscillating between glee and dread. While fall brings pumpkin spice's joyous return and family gatherings with delicious treats, before you know it, we're in the midst of cold, chapped nose and frosty winter windshield season. Heading to work can be hard enough without the added stress of winter weather challenges. Keep your woes at bay with this list of ways to set up your desk below.
1. Add plants.
The leaves turning red and orange in the fall are undeniably beautiful, but when they leave behind dead, frosty trees it can leave your window and desk view lacking. Add some color back into your winter months by adding indoor plants to your workspace. Besides the good view, studies have shown that plants can help improve your mood and increase your productivity at work (you've heard us mention this before). If you have a hard time keeping your plants alive in the fall and winter months, check out these top plant care tips for the cold from "The Sill."
2. Hydrate.
People always talk about the need to stay properly hydrated in the summer heat, but it's important not to forget to keep up your fluids during the winter months as well. Research has shown that even a reduction in dehydration levels of as little as 2% of body weight can influence mood, lead to greater feelings of fatigue, and reduced levels of alertness. Running your heat, changing your body temperature quickly going indoors and out, and the dreaded winter cold and flu illnesses are all possible influencers of sneaky winter dehydration. Make sure to track your water intake with apps like MyFitnessPal and entice yourself with a beautiful water bottle you'll want to keep near you, like our, >ful® bottle. Not to mention, when last minute holiday gift giving comes around, our >ful™ crate is an amazing gift for your office team! 
3. Keep Moving.
It's so easy to neglect your body's need for movement when the sun goes down earlier and the temperature drops in the winter months, but giving your body the care it needs increases your focus, productivity, and happiness. Although you may feel a drop in energy, committing yourself to the smallest of steps and practices of exercise can keep you fit and provide benefits all year long. Check out our office yoga series from Kelly Heath that are sure to keep your joints and body healthy even on the laziest of days!
4. Adjust your desk height.
Sitting or standing incorrectly for eight hours a day can lead to aches and pains when it's time to go home. Be sure to make the changes you need to your workspace in order to maximize efficiency and reduce muscle strain. A standing desk is a great way to ease lower back pain and focus on improved posture. If you don't have one yet, it's easier than ever to make one yourself! View our "Standing Desk Hacks" series for super simple ideas on how to DIY your own inexpensive standing desk in just minutes! And of course, once you're standing desk ready, you'll need a Fluidstance deck too!
5. Bring a piece of home or fun with you.
And of course, a great way to set up your desk for success is to bring something that makes you smile. This could be personal to you, but a picture of your family, your pet, or a postcard from your favorite trip can serve as a daily reminder for the joy and all you have to be thankful for in your life. Also, work doesn't always have to be so serious! Snag a fun desktop accessory that reminds you to take joy in the little things like this mountainscape bulletin board, paperclip sloths, or this eskimo memo pad.
Interested in writing a guest post for the FluidStance blog? Have suggestions how to set your desk up? Email us at [email protected].